Chichester Branch Programme
Branch Programme
Alex Bristow, last updated: 26th July 2017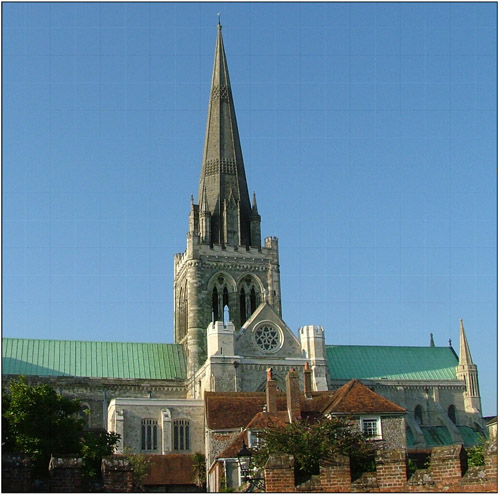 PROGRAMME 2018 - 19
All meetings are at the Friends' Meeting House, Priory Road, Chichester PO19 1NX.
Thursday meetings end at 9 p.m. Days and start times vary, so please check below.
Refreshments are served from 7 p.m. before Thursday meetings and from 4 p.m. after the January meeting on Saturday afternoon.
Meetings are free to full members of the Historical Association (including staff and students of schools, colleges and universities holding corporate membership). Members should kindly show their card and sign in on arrival.
Associate Membership of the Branch costs £12 p.a. for one person (reduced to £6.00 for the partner of a full HA member, of £18.00 p.a. for two persons resident at the same address).
Non-members welcome at £3.00 per meeting. Attendance at the AGM and talks on 6 December 2018 is free.
THURSDAY, 18 OCTOBER 2018, 7.30 p.m.
Dr Lena Wahlgren-Smith (Southampton University)
Nicholas of Clairvaux; Black Sheep of the Cistercian Order.
TUESDAY, 6 NOVEMBER 2018, 6.30 p.m.
Local Heat of the Historical Association's 'Great Debate'
(Topic to be confirmed).
THURSDAY, 15 NOVEMBER 2018, 7.30 p.m.
Dr Jonathan Conlin (Southampton University)
Sex, Shrubberies and Symphonies: Pleasure Gardens 1660 - 1880.
THURSDAY, 6 DECEMBER 2018, 7.00 p.m.
Annual General Meeting
Followed by contributions from Committee members.
SATURDAY, 19 JANUARY 2019, 2.30 p.m.
Dr Jennifer Craig-Norton
Jewish refugees in the 1930s and the work of refugee organisations in the Chichester area.
THURSDAY, 21 FEBRUARY 2019, 7.30 p.m.
Dr James Ross (University of Winchester)
Henry V11
THURSDAY, 21 MARCH 2019, 7.30 p.m.
20th John Fines Memorial Lecture
Professor George Bernard (Southampton University)
When did England become a Protestant country?
THURSDAY, 18 APRIL 2019, 7.30 p.m.
Dr George Gilbert (Southampton University)
The Russian Revolution.
THURSDAY, 16 MAY 2019, 7.30 p.m.
Dr Emiliano Perra (Winchester University)
From Belsen to Gaza: the Promise: British and British-Jewish Identity.
THURSDAY, 20 JUNE 2019, 7.30 p.m.
Professor Jonathan Harris (Royal Holloway, London University)
Byzantium and the Crusades