Chichester Branch Programme
Published: 26th July 2017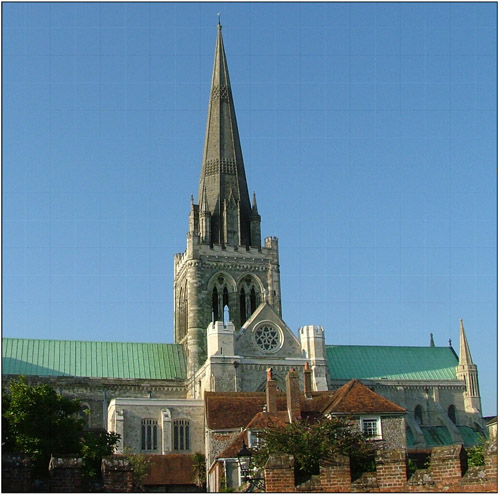 Chichester Branch Programme 2019-20
ALL BRANCH MEETINGS POSTPONED UNTIL FURTHER NOTICE DUE TO COVID-19
FOR FURTHER INFORMATION SEE OUR COVID-19 STATEMENT AT www.history.org.uk
All meetings start at 7.30pm, unless specified otherwise, with refreshments served from 7.00pm, at the Friends' Meeting House, Priory Road, Chichester PO19 1NX.
Meetings are free to full members of the Historical Association (including staff and students of schools and colleges holding corporate membership; members should kindly show their card and sign in on arrival.)
Branch membership costs £20.00 per annum for individuals (£30.00 for couples), and visiting non-members are welcome at £5.00 per lecture (£8.00 for couples). Attendance at the AGM and presentations is free.
Thursday 17 October 2019
'Eleanor and Franklin: Women and the New Deal'
Speaker: Professor Tony Badger, President of the Historical Association
Thursday 21 November 2019
'Re-thinking the Dissolution of the Monasteries'
Speaker: Professor James Clark (Exeter University)
Thursday 28 November 2019
Local Heat of the Great Debate: 'Should We Judge Historical Figures by the Morals of Today?'
Thursday 12 December 2019
Annual General Meeting, followed by Members' Presentations
Saturday 18 January 2020, 2.30pm
'Mass–Observation and the History of "Ordinary" People'
Speaker: Professor Claire Langhamer (Sussex University)
Thursday 20 February 2020
'Jesus Christ Superstar: The Oberammergau Passion Play'
Speaker: Dr Robert Priest (Royal Holloway, University of London)
POSTPONED UNTIL FURTHER NOTICE Thursday 19 March 2020
John Fines Memorial Lecture: 'Why the English Revolution Matters'
Speaker: Professor Ann Hughes (Keele University)
POSTPONED UNTIL FURTHER NOTICE Thursday 16 April 2020
'Almshouse to Workhouse – Where Did the Children Go?'
Speaker: Dr Philip Robinson, Emeritus Vice-Chancellor (Chichester University)
POSTPONED UNTIL FURTHER NOTICE Thursday 21 May 2020
'Shopping with Brezhnev: Consumer Culture and Everyday Life in the Late Soviet Union'
Speaker: Dr Natalya Chernyshova (Winchester University)

POSTPONED UNTIL FURTHER NOTICE Thursday 18 June 2020
Annual General Meeting, followed by Members' Presentations