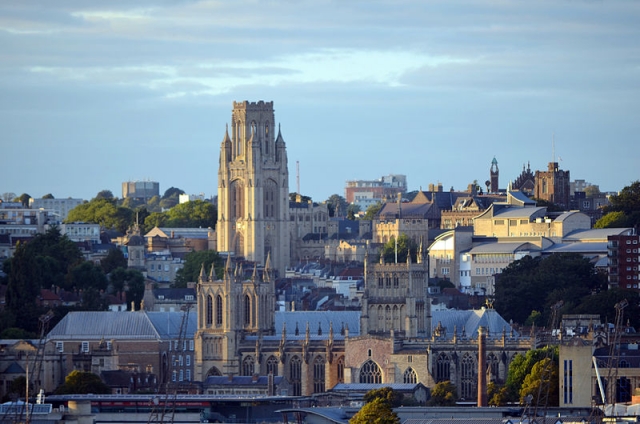 Bristol Branch Programme 2021-22
We have returned to live meetings at Bristol University's Humanities Department from February 23rd2022 further details on our website and there will not be Zoom recordings until further notice. All events from February to May will be free for visitors and students
2021
6th October, 7.30pm
Finding Britain
Professor Tim Cole
20th October, 6pm
30 Years of Writing Black British History Books - A Celebration
Dr Stephen Bourne
10th November, 7.30pm
'I shall speak not so much as a Member of Parliament as a housewife': Labour women, welfare feminism and parliamentary politics, 1945-1959
Dr Lyndsey Jenkins Queen Mary's University of London
24th November 7.30pm
The Story of China - Voices from the Chinese Past
Professor Michael Wood Professor of Public History Manchester University
1st December, 6pm
Great Debate HA Student Debating Competition Bristol Heat
15th December 7.30pm
From St Paul's Uprising to Black Lives Matter: Activism, Continuity & Change in Bristol
Dr Edson Burton Associate Lecturer University of Bristol
2022
26th January, 7.30pm
Wine through time: a vinous history of Bristol
Dr Evan Jones Associate Professor of Economic History University of Bristol
(This lecture was substituted with a lecture on Bristol and the Plague by Dr Jones due to Covid restrictions)
23rd February, 7.30pm
Sugar, Silk and Slaves: English Women's Participation in 17th Century Colonialism
Dr Misha Ewen Curator of Inclusive History at the Historic Royal Palaces
4th March, 7.30pm
The Decline and Fall of the British Motorcycle Empire as a case study in British Industrial Decline
Rob Pritchard Treasurer of the Bristol Branch of the Historical Association
23rd March, 7.30pm
The Anglo Saxons 'The Beginnings of England'
Dr Marc Morris historian and broadcaster
28th April, 7.30pm – Thursday not our usual Wednesday
Towards a more representative GCSE History curriculum, or the rise of Hitler in three women
Ed Durbin
(This an event will be on Zoom specifically for teachers book a place with no later than 26th April Robpritchard1957@gmail.com)
Easter Holidays – 4th – 25th April
4th May, 7.30pm
Lenin and Russia
Dr Catherine Merridale Award-winning writer and historian. Author of Lenin on the Train and Red Fortress: The Secret Heart of Russia's History Fellow of the British Academy.
11th May, 7.30pm
The Successful Reign of Mary Tudor
Professor Ronald Hutton University of Bristol
Annual branch membership was £10 for all members paying before end of July 2021. All lectures are free to National HA members. University of Bristol staff & all students. Since going live there will be no charge for visitors attending our final lectures in March-May 2022. Further details are available on our website, Facebook and Twitter feed.
For any branch queries please contact Mary Feerick on 0117 9442896 or email maryfeerick58@gmail.com
Website https://bristolha.wordpress.com
Facebook https://m.facebook.com/BristolHistoricalAssociation/
Twitter http://twitter.com/bristolha