Tyneside Branch Programme
Published: 19th March 2019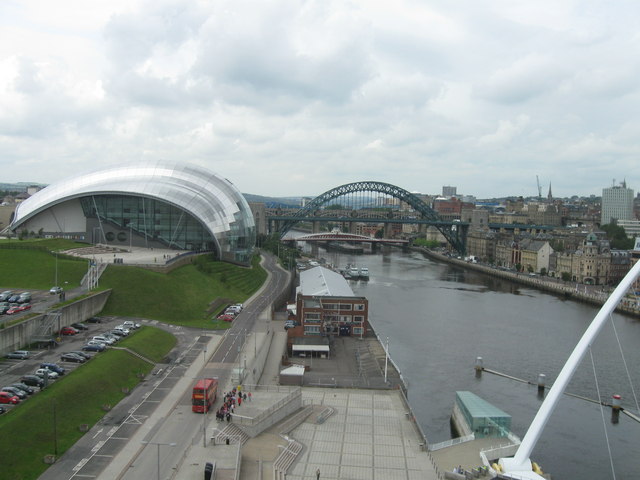 Tyneside Branch Programme
ALL BRANCH MEETINGS POSTPONED UNTIL FURTHER NOTICE DUE TO COVID-19
FOR FURTHER INFORMATION PLEASE SEE OUR COVID-19 STATEMENT AT www.history.org.uk

The Historical Association is delighted to announce that a new Branch has opened in Tyneside, spearheaded by the Department of Humanities at the University of Northumbria.
Fee and bookings: No fees to attend, free to all
If you would like to find out more about the Tyneside Branch, please contact Connal Parr, connal.parr@northumbria.ac.uk
Wednesday 11 March 2020, 6.00pm
'Woody Guthrie and "Old Man Trump"'
Speaker: A live documentary performance by Will Kaufman (University of Central Lancashire)
Venue: Room 020a, Squires Building, Northumbria University, Newcastle upon Tyne NE1 8SB
Will Kaufman - singer, multi-instrumentalist, and Professor of American Studies - is recognised as the world's leading authority on Woody Guthrie. He is the author of Woody Guthrie, American Radical (2011), Woody Guthrie's Moderrn World Blues (2017), and Mapping Woody Guthrie (2019).
In 2014, Will discovered, buried in the Guthrie archives, previously unpublished song lyrics and other writings condemning Fred Trump's racism. He has now turned these discoveries into a new music and a spoken-word presentation, following on from his celebrated shows, Woody Guthrie: Hard Times and Hard Travelin' and Woody Guthrie: The Long Road to Peekskill.
Woody Guthrie and "Old Man Trump" brings to life all the anger and contempt that Guthrie felt for those in power who will deny justice to their fellow human beings on account of the colour of their skin. Against the backdrop of Guthrie's racial awakening and emergent activism, Will introduces such previously unheard songs as "Trump Made a Tramp Out of Me" and "Beach Haven Ain't My Home," along with a host of other Guthrie songs about racial injustice and struggle. All in all, we hear Woody Guthrie speaking and singing from beyond the grave, warning us about the dangers of ignoring and repeating history.
This is a collaborative event presented by American Studies at Northumbria, the Institute of Humanities, and the Tyneside Branch of the Historical Association.
POSTPONED Thursday 26 March 2020, 6.30pm
'A saint, a slave boy and ten thousand acres of real estate: How Northumbrians survived the Viking age'
Speaker: Max Adams, historian
Venue: Northumbria University, Lipman Building
Max Adams is a Consultant Fellow with the Royal Literary Fund, mentoring and guiding writers at all stages of their academic careers. He is also a Visiting Fellow in the Department of History, Classics and Archaeology at Newcastle University and was a Winston Churchill Memorial Fund Fellow in 2003. He is the author of more than thirty academic journal papers and monographs. He has previously won the Elizabeth Longford Award (for The Prometheans) and the Roger Deakin Award (for In the Land of Giants). The Prometheans was a Guardian Book of the Week in 2009. Max was also a Royal Literary Fund Fellow at the University of Newcastle upon Tyne for three years.
POSTPONED Wednesday 29 April 2020, time TBC
Postgraduate symposium of papers
Venue: Northumbria University
POSTPONED Late May 2020, TBC
Speaker: Dan Jackson, author of the best-selling The Northumbrians: North-East England and its People (2019)