Plymouth Branch Programme
By Alan H. Cousins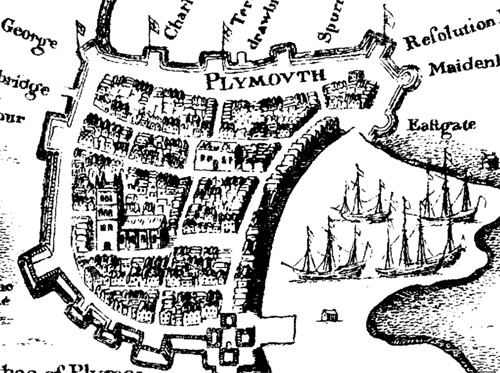 Plymouth Branch Programme 2019-20
This is a joint programme in collaboration with the History Department at Plymouth University. Meetings are open to all, and are free for national or local members of the Historical Association, and for University of Plymouth students.
Local Membership Rates:
Individual: £8.00
Family: £12.00
Student: £4.00
Visitors pay £6.00 per meeting, concessions £4.00
Membership Secretary: John Stead, 2 Jessops, Plympton, Plymouth PL7 4HW
Contact: Alan H. Cousins; 3 Fore Street, St Germans, Cornwall PL12 5NR; a.cousins345@btinternet.com; 01503 230106
Booking for Lectures: The Arts Institute Plymouth University T: 01752 585050 E: theartsinstitute@plymouth.ac.uk Buy tickets online: plymouth.ac.uk/arts-institute
Website: http://www.ha-plymouth.org.uk
All meetings start at 7.00pm, and are held in: Theatre 2, Roland Levinsky Building, University of Plymouth, Drake Circus, Plymouth PL4 8AA.
Tuesday 1 October 2019
'Churchill's Great Game: Rethinking the Long-Term Origins of the Cold War'
Speaker: Professor Richard Toye (University of Exeter)
Followed by a drinks reception
Tuesday 5 November 2019
Over Here: African American Soldiers in World War Two UK'
Speaker: Dr Simon Topping (University of Plymouth)
Followed by the Annual General Meeting
Tuesday 19 November 2019
'The Great War in the Pacific: German PoWs and Internment in Japan and New Zealand'
Speaker: Dr Sandra Barkhof (University of Plymouth)
Thursday 30 January 2020
'Speaking Across the Divide: Growing up in the Shadow of the Holocaust'
Speakers: Dr Noemie Lopian, Holocaust Educator and Derek Niemann (Institute of Continuing Education, Cambridge University)
Tuesday 25 February 2020
'Parliament, Women, and the Vote'
Speaker: Dr Mari Takayanagi (Parliamentary Archives)
Tuesday 3 March 2020
Christopher Durston Lecture: 'The People in the English Revolution'
Speaker: Professor Michael Braddick (University of Sheffield)
Tuesday 12 May 2020
'Leisure in 1940s/50s Plymouth'
Speaker: Dr Robert James (University of Portsmouth)
This lecture is held jointly with Devon History Society, and is free for their members
Saturday 16 May 2020, 10.00am-11.30am
Kingsand & Cawsand in History
Guided 2½ - 3 mile walk looking at the history and development of the area, led by local historian Tony Carne
Meet at Cawsand car park (PL10 1PA)
You can get there by bus or ferry
£3.00 per adult, £1.00 per child
Booking essential: email or phone Alan Cousins (see above)