Gloucestershire Branch Programme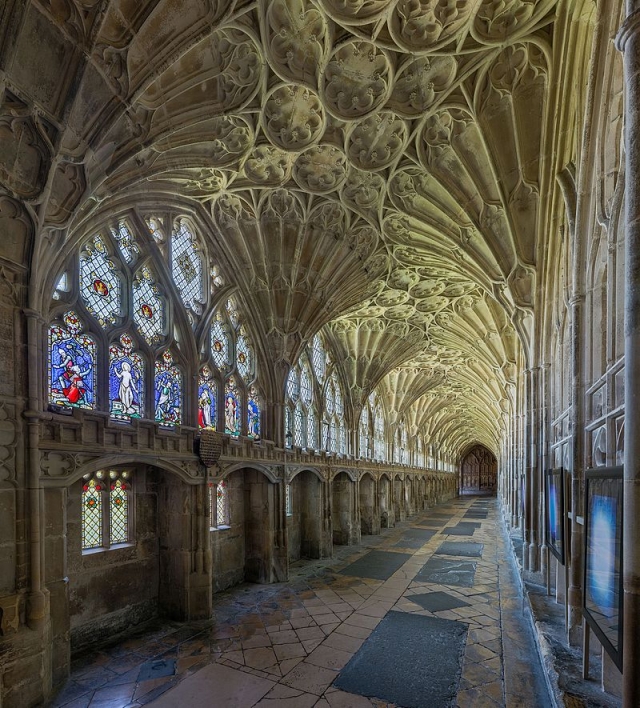 Gloucestershire Branch Programme 2021-22
Contact details – Janet Graham at histassocglos@gmail.com or Robert Sutton on 01242 574889
Members and students free entry to all talks, visitors £3 entrance fee.
Covid statement - we are continuing to review the potential for resuming face-to-face events but we will use Zoom for the first months of 2022. We hope to resume meetings soon at the University of Gloucestershire in either Cheltenham or Gloucester.

Monday September 27
Venue – Zoom meeting
7.30pm AGM
8.15 pm Jenna Pateman; Masters student, Goldsmiths College, University of London
Alan Turing: his life and historiographical debates

Monday October 25 7.30pm
Venue – Zoom meeting
Professor Brendan Smith; University of Bristol
Migration and Anglo-Irish Relations in the Middle Ages
Throughout history individuals and families have migrated across the Irish Sea, from east to west and west to east. As the example of the enslaved St Patrick demonstrates, such migration might be accompanied by terrible trauma, but starting new lives in England/Britain or Ireland could also present opportunities not available 'at home' to those prepared to relocate. This talk explores some medieval aspects of a phenomenon that continues to shape Anglo-Irish relations to this day.

Monday November 15 7.30pm
Venue - Zoom meeting
Catharine Arnold; author and academic
Pandemic 1918 – The Story of the Deadliest Influenza in History
The Spanish flu pandemic of 1918 was the greatest human disaster of the 20th century. In the dying months of WW1 it overwhelmed the globe, killing up to 100m people. Just over a century later, we are recovering from another pandemic, after Covid-19 was unleashed upon an unsuspecting world in early 2020. In the year which followed, my book Pandemic 1918, a history of the Spanish flu pandemic, gained new relevance as readers tried to make sense of the current malaise. In this talk, I intend to compare and contrast the legacies of Spanish flu and Covid-19 and ask whether we can learn anything from the past.

Monday January 24 7.30pm
Venue – Zoom
Vanessa Berridge: writer
The Princess's Garden: Royal Intrigue and the Untold Story of Kew Gardens
The British enthusiasm for gardening has fascinating roots. The Empire and trade across the globe created an obsession with exotic new plants, and showed the power and reach of Britain in the early eighteenth century At that time, national influence was expressed in the design of parks and gardens such as Kew and Stowe, and the style of these grand gardens was emulated first throughout Britain and then increasingly around the world. Augusta of Saxe-Gotha arrived in England aged sixteen, speaking barely any English, to be married to Prince Frederick, the reviled eldest son of George II. Her very personal involvement with Kew Gardens, and that of her husband and their close friend Lord Bute, would prove to be one that changed the face of British gardening forever. Vanessa will present a tangled tale of royal intrigue, scandal and determination in the Georgian court, and will draw us into the politically charged world of garden design.

Monday March 21 7.30pm
Venue – Zoom
Dr. Mark Hailwood; University of Bristol
What did women do all day in early modern England?
This talk will look at a range of different historical sources – advice literature, wage information, wills, and court witness statements – to explore the question of how women went about their day-to-day lives in the period from 1500-1700. The talk will draw on research done as part of a project on 'Women's Work in Rural England, 1500-1700', and will ultimately show that women did a much wider range of work activities in this period than is often recognised, and as such they played a key role in England's emergence as an economic superpower.

** CANCELLED** Monday March 28 7.30pm
Venue – tbc
Prof Margot Finn; University College London
Migrating home: "mixed" children and the return of the nabobs of India
** CANCELLED**

Monday April 25 7.30pm
Venue – Zoom
Roger Crowley; narrative writer
Conquerors: How Portugal Forged the First Global Empire
Portugal, a small poor nation, enjoyed a century of maritime supremacy thanks to the daring and navigational skill of its explorers—a tactical advantage no other country could match. Portugal's discovery of a sea route to India, campaign of imperial conquest over Muslim rulers, and domination of the spice trade would forever disrupt the Mediterranean and build the first global economy. Roger Crowley will draw on letters and eyewitness testimony to tell the story of Portugal's rapid and breathtaking rise to power. Figures such as King Manuel 'the Fortunate', João II 'the Perfect Prince', marauding governor Afonso de Albuquerque, and explorer Vasco da Gama juggled their private ambitions and the public aims of the empire, often suffering astonishing losses in pursuit of a global fortune.

Monday May 16 7.30pm
Venue – Zoom
Dr Iain MacInnes, UHI
The Return of the Scots: The impact of Scottish raiding of Northern England in the 1330s and 1340s
The impact and legacy of Scottish raiding on Northern England during the First Scottish War of Independence (1296-1328) has been the subject of significant study. English evidence provides detailed accounts of the extent of these raids, the amounts of money and goods taken, and the impact such raids had on the economy and society of the region. Considerably less analysis has focused, however, on the raids undertaken by Scottish commanders during the next phase of conflict (1332-1357) in the later 1330s and 1340s.
In part this is because of the disastrous (for the Scots) Neville's Cross campaign (1346) which affects the perception of this period of warfare. Moreover, the short duration of this raiding phase has ensured it remains less understood. However, these raids deserve re-examination to better appreciate the nature, extent and impact of these attacks on the English countryside during a period when English focus was increasingly drawn towards France. This paper will therefore consider these raids in order to analyse the extent to which the English north returned to the bad old days of the 1310s and 1320s, or if England was better prepared, and better defended, in this later period.'