Gloucestershire Branch Programme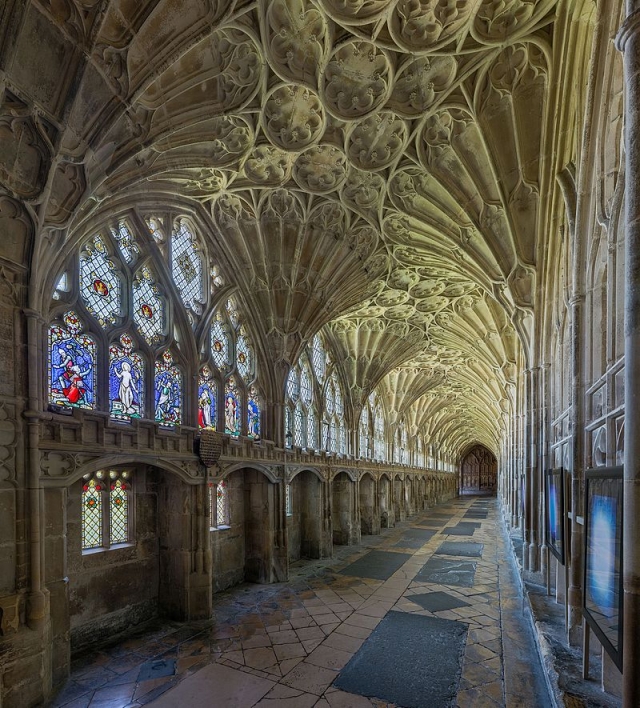 Gloucestershire Branch Programme 2023-24
Contact details – Janet Graham at histassocglos@gmail.com or Robert Sutton on 01242 574889
Members and students - free entry to all talks. Visitors for in-person or Zoom talks - £4 charge.
Venues for most talks are the University of Gloucestershire either in Cheltenham or Gloucester. Directions can be found on the university website – www.glos.ac.uk
Website: www.haglos.co.uk
Facebook - Historical Association Gloucestershire https://www.facebook.com/HAGloucestershire
Monday 25 September
Venue – The Exmouth Arms, 167 Bath Rd, Cheltenham GL53 7LX
7.30pm Branch AGM
8.15pm History – A Journey to Teaching - Harry Scott, History Teacher. Harry is originally from Nottinghamshire but moved to the South West in 2019 to study History at the University of Gloucestershire where he graduated in 2022 receiving the Gloucestershire Historical Association best dissertation award. In 2022 he began his studies for a PGCE which he completed in June 2023, he will be working as a History teacher at a secondary school in the Stroud area from September 2023.
I will talk about why I wanted to teach, an ambition I have held since childhood and my preconceptions about the profession. I will discuss how my experience of the PGCE has matched up to these preconceptions and how the course has helped to shape my views on education and history teaching. I will also discuss my views on some of the barriers people face when trying to enter the profession and issues within it especially regarding recruitment and retention. I will recount my experiences of the PGCE and how rewarding I have found it and whilst not all of it was what I was expecting I have loved nearly every minute. I will conclude with how now more than ever I am certain the teaching the profession is for me.
Monday 23 October 7.30pm
Venue – University of Gloucestershire, Park Campus, Cheltenham GL50 2RH and on Zoom
A Tool of Empire? Rethinking railway history in Colonial South Asia - Dr. Aparajita Mukhopadhyay; Lecturer, 19th-century imperial history, University of Kent.
This talk will explore the complex and nuanced story of technology transfer in a colonial context through the illustrative example of railways in colonial South Asia. The talk will demonstrate how a new technology of transport was adopted and adapted in a colony with unintended social and political consequences.
Dr Mukhopadhyay has a PhD from SOAS . Previous teaching stints in USA; and Goldsmiths, University of London. Research sits at the nexus of imperial history and social history of technology. First monograph was published in 2018. Presently working on the second monograph with a focus on railway crimes in 19th century India.
Co-Investigator of an ongoing British Academy Small Research Grant (November 2022-November 2023).
Monday 13 November 7.30pm
Venue – on Zoom only, to book - https://www.ticketsource.co.uk/historical-association-gloucestershire-branch/t-jzqxjnd
A Glorious Irrelevance: Waterloo Reconsidered - Professor Charles Esdaile, Professor in History (Napoleonic Europe, Modern Spain)
Fought on 18 June 1815, the Battle of Waterloo is a subject whose general outlines might be thought to be well-known, something, indeed, on which historians can have little more to say. Nothing can be further from the truth, however, this being particularly true of the received military narrative of the day itself, this having been heavily doctored by Napoleon and his numerous apologists to ensure that the blame fell anywhere other than the shoulders of the emperor, matters being further complicated by the fact that the very battlefield has often been depicted in a manner that is extremely misleading. Beyond the actual battle, meanwhile, there is the strategic context, far too many observers having assumed that, had Napoleon only won the battle, he would have been confirmed on his throne and set free to rule France as an enlightened monarch bent on cementing the ideals of the French Revolution. What would have actually happened had the emperor achieved the unlikely feat of beating Wellington and Blücher, is obviously something about which we cannot be certain, but all the evidence suggests a very different picture, namely a war of attrition in which the imperial cause would have been ground down by a combination of domestic resistance and the implacable hostility of the great powers, the result being that Waterloo should be seen in terms of the glorious irrelevance of the title. Herein, then, lies the chief thrust of this talk.
Born in 1959 in Epsom in Surrey, Charles Esdaile studied at the University of Lancaster and spent his career teaching and researching at the Universities of Durham, Southampton and Liverpool, at which last he was a member of staff of the Department of History from 1989 to 2020; having taken early retirement in the wake of Covid, he is now resident on the Isle of Man. A noted specialist in the Napoleonic period, his publications are numerous - they include, for example, The Peninsular War: a New History (Penguin, 2002), Napoleon's Wars: an International History (Penguin, 2007) and The Wars of the French Revolution (Routledge and Keegan Paul, 2018) - but, of late, they have been much concerned with the Hundred Days, as witness his Napoleon, France and Waterloo: the Eagle Rejected (Pen and Sword, 2016) and Walking Waterloo (Pen and Sword, 2019).
Monday 11 December 7.30pm
Venue - The Exmouth Arms, 167 Bath Rd, Cheltenham GL53 7LX
The World of the Tavern in Early Modern Europe – Professor Beat Kϋmin, University of Warwick
Inns, taverns and alehouses provided the principal communication hubs in premodern society. Serving a myriad of functions and linking local communities with the wider world, they have a fascinating history which is well worth investigating. This talk adopts a European perspective to explore publicans, patrons, premises and processes between the Middle Ages and the eve of modernity. Beat Kümin is Professor of Early Modern European History at the University of Warwick and author of Drinking Matters: Public Houses and Social Exchange in Early Modern Central Europe (2007) and editor of The European World: An Introduction to Early Modern History (4th edn, 2023).
Professor Kϋmin studied History and English at the University of Bern and completed doctoral research on late medieval parishes at Corpus Christi College, Cambridge. Following a research fellowship at Magdalene College, a Swiss National Science Foundation project on public houses and acting as Peter Blickle's assistant, he joined Warwick's History Department in January 2001. Together with Prof. Brian Cowan at McGill, he co-edits Bloomsbury's 'Cultures of Early Modern Europe series and serve on the boards of the journals Food & History and Brewery History Link as well as Adam Matthew's Food and Drink in History.
Monday 16 January 2023 7.30pm
Venue – University of Gloucestershire, Park Campus, Cheltenham GL50 2RH and on Zoom, to book -
https://www.ticketsource.co.uk/historical-association-gloucestershire-branch/t-qjxqnkd
The Evolution of Holocaust Education in Britain – Dr Simon Butler, University of Gloucestershire
Simon has been teaching in Secondary Schools and lecturing in Initial Teacher Education since 1988. During this time, he has witnessed great changes to the teaching of the Holocaust, both in terms of content and pedagogy. This talk sets out to explore the most significant changes in Holocaust education and the pedagogical debates that have taken place in teaching profession across this time period.
Simon spent 15 years working in secondary schools as a Head of History, Head of Year and Assistant Headteacher. In 2002, he started working as a Teaching and Learning Consultant for Devon Local Authority. Seven years later he became Secondary PGCE History Course Leader at the University of Worcester. In 2019 Simon took early retirement and now works part-time as a Lecturer in Secondary Education at the University of Gloucestershire.
Monday 19 February 7.30pm
Venue – University of Gloucestershire, Oxstalls Campus, Gloucester GL2 9HW and on Zoom
The War in Ukraine: Past is Present – Professor Christian Raffensperger, Professor and Chair of History, Wittenberg University, Springfield, Ohio, USA
The Russian invasion in Ukraine of February 2022 surprised many people throughout the West, but for the Ukrainians and some Russians and other eastern Europeans it was presaged by history in both word and deed. Christian Raffensperger will talk about the past of the region and how it impacts the present war, including analysing the claims made by Vladimir Putin, and talking about the impact of current events on the crisis.
Professor Raffensperger's academic goal has remained the same since the completion of his Ph.D. at the University of Chicago (2006)—the integration of the medieval polity of Rus into the larger medieval European world. This theme is present throughout his research and teaching. His first book, released by Harvard University Press in 2012, won the Ohio Academy of History Publication Award in 2013 and is titled, Reimagining Europe: Kievan Rus' in the Medieval World, 988–1146.
Monday 18 March 7.30pm
Venue – Tewkesbury Methodist Church Hall, High St, Tewkesbury GL20 5BB and on Zoom
Living with water in early modern England: exploring and understanding flooding in the past for the present and future – Dr Hannah Worthern, Postdoctoral Researcher at the Energy & Environment Institute at the University of Hull
This talk will explore what it meant to live alongside water in early modern England. Based on a case study of Kingston-Upon-Hull, it will examine evidence for how communities of the past adapted to and governed their watery environment. The talk will also share the work of the University of Hull's Risky Cities project which invited communities to participate in creative workshops about flooding based on original archival research into the city's water and flood history. It will demonstrate that flood histories can be a powerful tool for shaping flood resilience today and a necessary part of the conversation about living with an uncertain climate future.
Hannah is an historical geographer based at the University of Hull with specialisms in early modern history, gender, and the environment. She is currently based in the Risky Cities project where she researches people's relationship with their watery landscapes in the past.
Monday 15 April 7.30pm
Zoom
Oliver Cromwell – Hero or Villain? – Dr David L. Smith, Fellow, Selwyn College, Cambridge
Oliver Cromwell remains one of the most controversial and complex figures in British history. He ruled over what was so far the only republic in British history, and he deeply divided his contemporaries over whether he was a hero or a villain. Historians' assessments of Cromwell are similarly polarised. This lecture will explore Cromwell's life and career through a selection of his letters and speeches and examine why opinion about him is still so divided.
David L. Smith is Fellow, Director of Studies in History, and Graduate Tutor at Selwyn College, Cambridge. His books include Constitutional Royalism and the Search for Settlement, c. 1640-1649 (1994), A History of the Modern British Isles, 1603-1707: The Double Crown (1998), The Stuart Parliaments, 1603-1689 (1999), and (with Patrick Little) Parliaments and Politics during the Cromwellian Protectorate (2007). He edited (jointly with Patrick Little and Joel Halcomb, with John Morrill as general editor), Letters, Writings and Speeches of Oliver Cromwell, III: 1653-8 (2022).
Monday 13 May 7.30pm
Venue – University of Gloucestershire, Park Campus, Cheltenham, GL50 2RH and on Zoom
Utilitarianism and government. The influence of Jeremy and Samuel Bentham, 1780 – 1830 – Roger Morris, Private Scholar
Benthamite Utilitarianism is credited with contributing to the shape of British governmental bureaucracy and parliamentary representation after 1830. Study has adhered to Jeremy Bentham, the principal ideologist, who left a mountain of paper now almost fully published. However his brother, Samuel, Inspector General of Naval Works 1796-1808, Charles Abbot Speaker of the House of Commons 1803-17, and Mary Sophia Bentham, Samuel's wife, had major parts to play in family support, especially during the persecution of Samuel for his ideas while IGNW. Ironically, however, those ideas were sought for their economy value after 1815 - which permits this talk to argue that Benthamite Utilitarianism influenced government thirty years earlier than has hitherto been assumed.
Roger Morris was a teacher until he was 30, a curator and Custodian of Manuscripts at the National Maritime Museum for 17 years, then senior lecturer in naval and maritime history at Exeter University for 21 years. While holding these positions, he taught for periods at the Greenwich Maritime Institute and in the archaeology department at Bristol and was General Editor for the Navy Records Society 2000-12. Various books and articles have appeared over the years.