Course: Becoming an effective primary history subject leader
HA CPD course for history subject leaders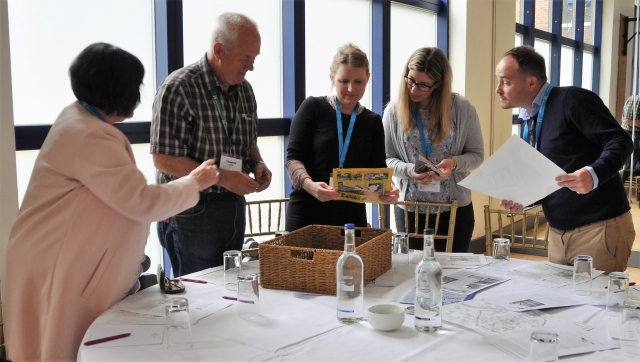 About this course
Have you just been appointed as subject leader or subject coordinator for history in your school? Have you been in the role for some time, but never had any proper training? Join us for this course in which course leader Chris Trevor will take you on a journey through the most important elements of primary history subject leadership.
Who is this course for?
This course is for anyone who is a subject coordinator or subject leader for history in their school. You may be new to the role or established but would like to have some formal training to carry out the role more effectively, particularly in light of the new Ofsted education inspection framework.
Course content
The course covers key elements of primary history subject leadership, such as:
making the case for history with senior leaders
enthusing others and leading staff meetings about history
exploring practical approaches to developing an innovative, inclusive and effective history curriculum in your school
suggestions on steps towards efficient action planning and how to make a wider impact
opportunities to discuss current issues in primary history education
a chance to share resources and assessment approaches, plus much more
Course leader
This course is led by Chris Trevor, a primary education consultant with many years' experience of teaching every year in the primary age range, and as Cheshire County Council Advisor for History, Geography and Creative Cross-Curricular Learning. She is a member of the HA Primary Committee and also presents the course Practical approaches to teaching primary history.
How to book

Price: HA members £180, non-members £240. Prices are inclusive of VAT and are subject to online booking fees from Eventbrite.
Did you know it's cheaper to become a member of the HA and purchase your tickets at membership rate? You can find details of Primary membership here.
Available dates
In the autumn term, this course will take place on the following dates:
Online: Part 1 - Friday 25 November, 1pm-4.30pm; Part 2 - Friday 2 December, 1pm-4.30pm
For any enquiries please contact events@history.org.uk.
Attached files: