Exciting Developments in History and Citizenship Education
25th EUROCLIO Annual Conference
Melanie Jones, published 6th March 2017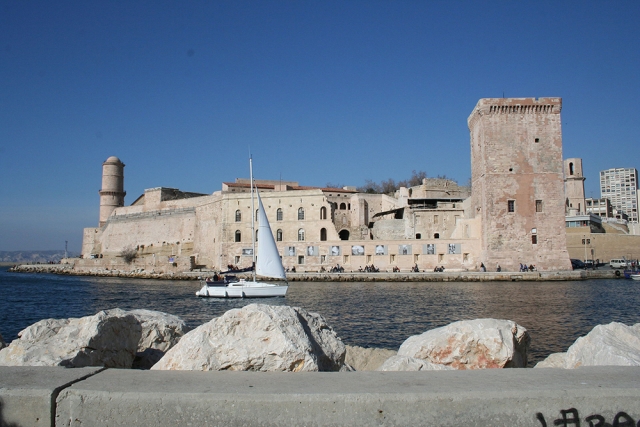 "Mediterranean Dialogues" in Marseille, France
In February, EUROCLIO's work in the Euro-Med region has taken centre stage, with several interesting meetings involving our partners and interests in the region. In April 2018, the EUROCLIO Annual Conference will be held in the Mediterranean city of Marseille. See below for more information about our work in the region.

"On a Common Path"
Lebanese Association for History president Nayla Hamadeh attended a meeting of the League of Arab States on behalf of EUROCLIO – European Association of History Educators. The meeting was called for by Ms. Samia Bibars, Director of the Inter-Civilizational Dialogue Department at the Arab League, to discuss the official launch of the 'Guidebook for History Textbook Authors "On a Common Path"'. The Guidebook is the result of a cooperation between UNESCO, ISESCO, the Swedish Institute in Alexandria, EUROCLIO, the League of Arab States and the Anna Lindh Foundation. In May, a follow-up meeting will be organised by the Arab League; the official launch of the Guidebook is planned for November, 2017.

Learning about (Y)our Past: History Lessons for Intercultural Citizenship in the Euro-Med Region

"Anna Lindh Education Handbook on Intercultural Citizenship"
Another positive development regarding resources for educators, is the publication of the Anna Lindh Education Handbook on Intercultural Citizenship in the Euro-Mediterranean Region. The Handbook covers both theoretical and practical aspects of intercultural citizenship learning, including practical case-studies from across the Mediterranean region. EUROCLIO Programme Director Steven Stegers, among other authors, contributed to the publication. Learn more