Contribute an Article to Primary History
Initial guidelines for contributors to Primary History
Published: 26th October 2015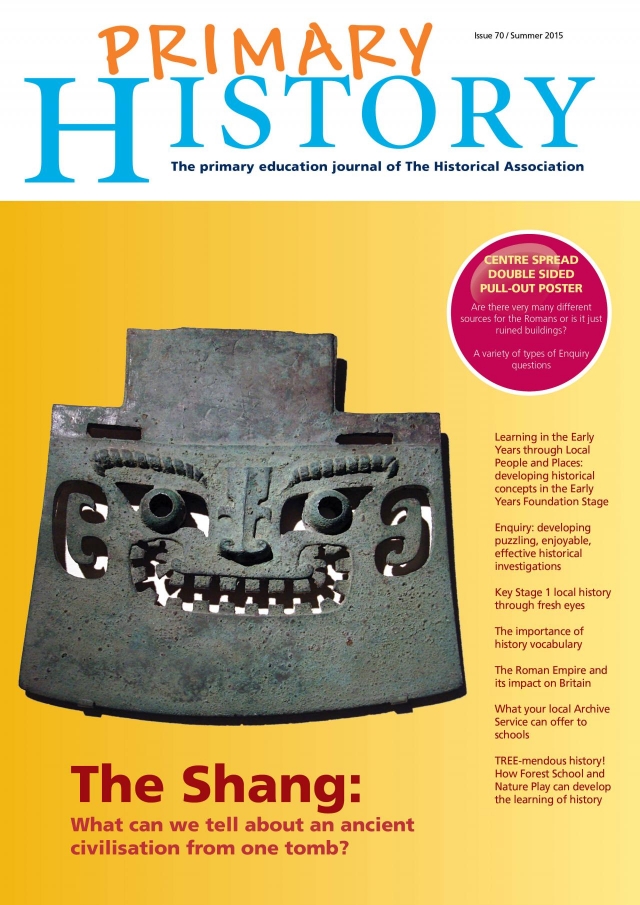 Why submit an article for Primary History?
To share good ideas and practice in teaching and learning history
To help develop your own ideas and thinking
Job progression: it can be reflected in your CV and also provides a step towards developing more extensive pieces of writing.
Practitioner articles can be related to further research studies such as MA, PhDs or academic journals
As part of our Quality Mark in history process
Who are we writing for?
The classroom teacher who is interested, even enthusiastic about history, but whose subject knowledge and related teaching may be based upon:
National Curriculum History, O level/GCSE, A Level or Degree level study
teaching the National Curriculum history's programme of study / schemes of work
The history coordinator
The primary history surveys indicated that the overwhelming majority have had minimal or no training
What do teachers want?
The HA primary history surveys indicate that teachers want:
Resources for teaching lesson plans / accounts with their resources they can download and adapt to their teaching needs
Support to help them teach the not-so-familiar topics in the new National Curriculum
Articles to help them improve their knowledge and understanding of teaching and learning history
Ways to help their colleagues become better at teaching history
* For full contributor guidelines see the attachment below.
To submit an article or for further information please contact: martin.hoare@history.org.uk