The Financial Affairs of David Lloyd George
Book review
By Ian Ivatt; reviewed by Trevor James, published 22nd August 2019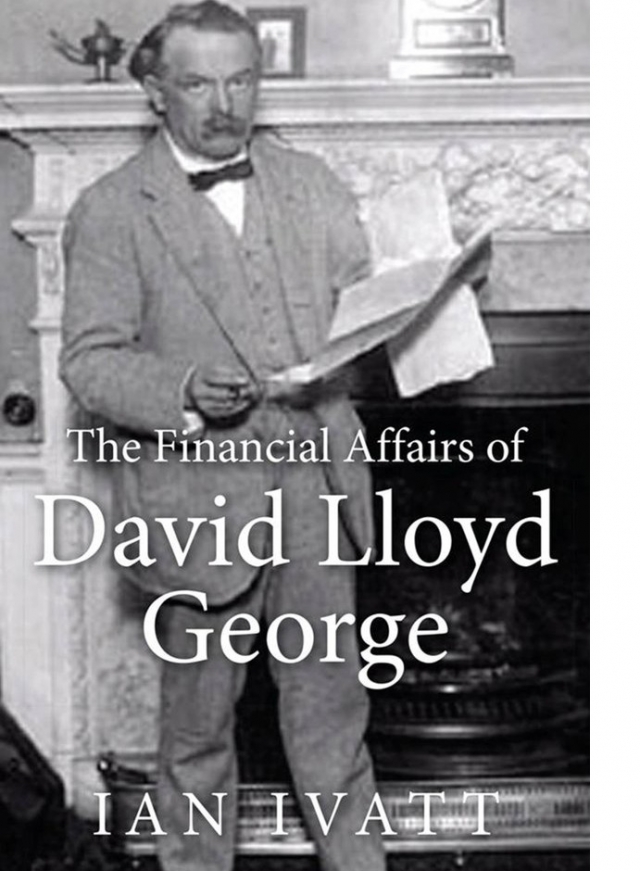 The Financial Affairs of David Lloyd George, Ian Ivatt, Welsh Academic Press, 2019, 160p, £19-99. ISBN 978-1-86057-1251.
After 50 years of awareness of politically unsympathetic commentators making insinuations regarding David Lloyd George's financial dealings, with particular reference to the 'Lloyd George Political Fund', Ian Ivatt has done a valuable service in exploring this issue which has been damaging Lloyd George's enduring reputation as one of the founders of the Welfare State and as a Great War statesman.
With Churchill describing him as 'the greatest Welshman that unconquerable race has produced since the Tudors'; with A.J.P. Taylor describing him as 'the greatest ruler of England since Cromwell'; and Aneurin Bevan at his death declaring that 'we have lost our most distinguished member and Wales her greatest son', their remarks stand strongly in the face of any suggestion of personal impropriety.
The issue is that he managed to progress from being a penniless articled solicitor's clerk in Porthmadog to having an estate valued in 1946 at £139,855, equivalent to at least £6.5 million in today's values.
During his early political career, as an unpaid MP, he was largely supported by the professional efforts of his brother and partner solicitor, William George. Obviously things changed in 1905 when he joined the Cabinet on £2,500 and from 1908 until 1922 he received the full ministerial payment of £5,000. In addition in 1919 he was bequeathed £2,000 per year in Andrew Carnegie's will in recognition of his war service to the nation. After he was ousted in 1922, he earned massive amounts from journalism and, from the 1930s, from his memoirs. This is substantially what made him so prosperous.
The rumours about the 'Political Fund' have been magnified by the fact that he was known to have been personally involved in questionable speculations, such as the Marconi Share Scandal. At his death the Inland Revenue declared that the 'Political Fund' was not part of his estate and therefore had not belonged to him. This had been used, entirely at his discretion, on Liberal Party promotion, and it does seem to have been created with donations made in exchange for the award of honours and titles. This does not excuse the process but it is clear that it was not used for his personal benefit.