The Common Story: A history of Tooting Common
Book review
By Katy Layton-Jones (editor); reviewed by Trevor James, published 22nd November 2019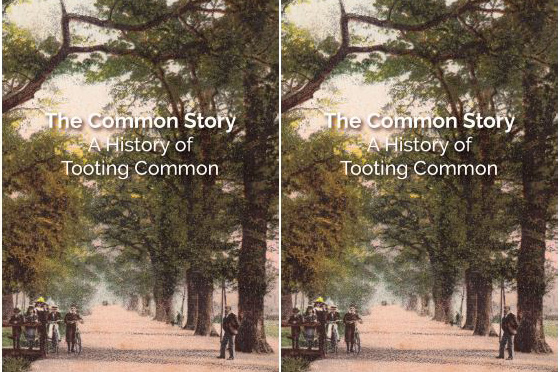 The Common Story: A history of Tooting Common, [ed] Katy Layton-Jones, Wandsworth Council's Tooting Common Heritage Project, 2019, 132p, £10-00 from the Tooting History Group [or downloadable free via link on the Tooting History Group page].
A few miles from the Historical Association office, a substantial and easily accessible open space is what locally is known as 'Tooting Common'. With the guidance of Katy Layton-Jones, an expert of public open spaces, we learn that Tooting Common was, historically, two separate commons, Tooting Bec Common and Tooting Graveney Common, which stood, albeit contiguous, in two separate local government jurisdictions; and that, after various historical phases it is now under the management of Wandsworth Borough Council.
This book traces the development, and survival, of this open area and its surrounding neighbourhood. Its remarkable escape from developers in the 1870s is a crucial turning point in its history. Unlike nearby Croydon Common, which vanished under the relentless demand of housebuilders in that same era, this open space has survived to be enjoyed by Londoners for the range of facilities which it continues to offer. In addition to being an important 'urban lung' and a haven for various forms of wildlife, it also has its other attractions which include the Tooting Bec Lido, a long-standing café [with Italian catering heritage] and its highly popular running track, the latter being a haunt of this reviewer as a teenager over fifty years ago.
What is chronicled here is part of a much wider story whereby public open spaces were provided for the increasingly urban population of these islands as part of an entitlement to recreational space. As Carl Chinn revealed in his Free Parks for the People [2012] where he revealed how people of goodwill wrestled to secure purposely designed recreational areas for the people of Birmingham, against the instincts of local government budget-holders, here people worked hard to protect an historic open space for the wider public good against other financial pressures.