Museum & Gallery Courses
Continuing Professional Development
Last updated: 20th November 2015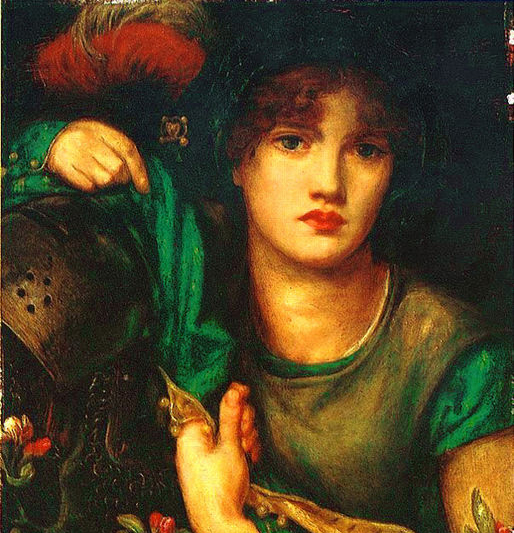 A list of available courses within the UK.
1. University of Newcastle Upon Tyne, International Centre for Cultural and Heritage Studies.
MA, Certificate, or Diploma in Museum Studies

The MA and Diploma options require students to follow a modular course. Credits are acquired from three 'compulsory' modules (60 credits) and more specialised units (40 credits). These taught components are followed by a placement (20 credits) in a museum, gallery, or heritage organisation and a research period leading to the submission of a 15,000 - 18,000 word dissertation which is equivalent to 60 credits. Students taking the Diploma are required to undertake a placement, but not the dissertation.
Link to the website for information about the Certificate in Museum Studies. The Certificate in Museum Studies consists of two elements, a taught component, which is the Issues and Ideas Module described in the core programme and worth 20 credits, and a 40 credit piece of research identified as the Work-based Project. Students are required to attend the taught component in Newcastle and complete their project in their 'home' museum or gallery.
MA or Diploma in Gallery Studies
The MA and Diploma options require students to follow a modular course. Credits are acquired from three 'compulsory' modules (60 credits) and more specialised units (40 credits). These taught components are followed by a placement (20 credits) in a museum, gallery, or heritage organisation and a research period leading to the submission of a 15,000 - 18,000 word dissertation which is equivalent to 60 credits. Students taking the Diploma are required to undertake a placement, but not the dissertation.
Students take the three core modules - Issues and Ideas; Management; Communication and Interpretation - alongside Museum Studies and Gallery Studies students, then proceed to the following taught elements: Art Curatorship I and Art Curatorship II.
2. University of Leicester
MA, MS, PhD, Postgraduate diploma, and Postgraduate certificate in Museum Studies

Study
Programmes of study in Museum Studies; Art Museum and Gallery Studies; Digital Heritage; Interpretation, Representation and Heritage (Interpretive Studies) and Learning & Visitor Studies in Museums & Galleries; Campus based or distance learning study methods; PhD, MA, MSc and PGDip levels of study;
Many ways to fund your Masters and PhD studies.
Professional development
Leicester Study Series for Professional Development. Latest packs for purchase: E-learning, Project Management.
Research
The School is home to an active multidisciplinary research environment, featuring numerous projects and publications of international repute. See the Department's Research webpages and individual staff pages for detailed information.
The School is open to approaches by scholars and professionals with good quality research projects for research in the Department or with Department staff.
See the School's Funding Opportunities webpage.
Research Community and PhD students
Museological Review edited by PhD students
Online electronic journal Museum & Society
RCMG, the Research Centre for Museums and Galleries
NEW MA and PG Diploma in Digital Heritage
The course aims to engage students critically and creatively with wide ranging ideas and issues and to develop a view of digital heritage informed by both theory and the practical methods and skills necessary to become creative and effective new media professionals in the heritage sector.
For more details and how to apply, follow this link
Bringing the past alive with a career in museums
3. Univsersity College London
Museums are not static institutions. There is a constant need to rethink and redefine what a museum is or can be. Situated at the heart of one of the world's great museum capitals, UCL provides a uniquely stimulating environment for museological research and training at MA, PhD and post-doctoral levels.

Museum Studies is an interdisciplinary field of study, and whilst research and teaching in this area is mainly based at UCL's Institute of Archaeology, the focus of work ranges widely across contemporary museological issues and contexts.
Please explore the following links for further information:
Prospective students are welcome to access the Museum Studies MA Moodle Site as guests - the site contains course handbooks, teaching schedules, details of workshops and museum visits, etc.
4. University of East Anglia
History of Art with Gallery & Museum Studies BA (Hons)
This course combines the history of art with the study of how art and artefacts have been displayed. The course explores how galleries and museums have developed as institutions, first in Europe and subsequently, and sometimes much transformed, in other cultural contexts. Students benefit from studying inside the Sainsbury Centre, which houses the School as well as the Sainsbury Centre for Visual Arts gallery. The course will open up opportunities for practical experience, for instance through voluntary work placements or modules that involve exhibition planning. Several members of the School's academic staff have also had careers in museums and galleries, or contributed to exhibitions, which helps make this course unique in terms of its scope and coverage.
5. University of Aberystwyth
Museum Studies with Art History
Today, museums and galleries are an integral part of an expanding and diversifying market for cultural institutions. They are concerned not only with the exhibition of art and crafts, but with questions of local and national identity, as well as socio-economic regeneration. To be involved in the representation, preservation, and renewal of and through the visual arts opens you to exciting and rewarding careers as curators, archivists, managers and conservators of fine art and cultural artefacts.
Museum and Gallery Studies provides you with the expertise and skills that enable you to attain entry-level positions in a variety of cultural institutions.
6. University of Leeds
BA History of Art with Museum Studies
This course offers you a unique opportunity to combine the study of Art History with a consideration of the role of museums from a historical and contemporary perspective. It enables you to gain valuable work experience through its links with several local country houses, Museums and galleries and to observe collections and artefacts not available to the public. Throughout the course students acquire a useful network of contacts, practical work experience and a portfolio of work which helps to make graduates of this course highly employable.
MA Art Gallery and Museum Studies
The MA in Art Gallery and Museum Studies aims to provide students with a critical understanding of the issues surrounding curatorship, museology and museum management. Course tutors include professional curators and educationalists. Modules consider the ways in which material culture has been represented and interpreted by historians and cultural theorists, the methodologies behind and interpretation. There is also the opportunity to choose an option from the extensive array of modules offered by all of the MA programmes in the School. This allows students to specialise in their own areas of interest and do further work on many periods and themes in art history and cultural theory.
7. Liverpool St John Moores University
The objective of the internship programme is to offer practical museum training experience to individuals interested in pursuing careers in the arts and museum fields. Interns gain an inside perspective on how a particular department functions within the context of a major museum.
The summer internship starts either mid May or early June to accommodate school schedules and exams. The internship runs until August.
The award is allocated to assist the successful student with travel and living costs incurred whilst completing the internship (please note this is up to a maximum value).
History of Art and Museum Studies
A unique collaboration with Tate Liverpool, History of Art and Museum Studies is a lively and challenging programme offering a combination of vocationally oriented and subject-specific modules. This innovative programme has been designed by academics and museum professionals to provide a high quality of student experience in a relevant and intellectually stimulating environment. All students are taught professional practice, both in lectures and seminars and through direct experience, for example, organising and delivering student symposia at Tate Liverpool and designing exhibitions.
8. Kingston University London
Museum and Gallery Studies BA(Hons)
Museums and galleries have recently emerged as central sites of the creative and heritage industries, dealing not just with the presentation of artistic works and historical artefacts, but also with issues of regional and national identity, and social, economic and cultural regeneration. This course is ideal if you are interested in studying these multidisciplinary issues.
There is a growing international demand for researchers and practitioners who are able to work creatively and collaboratively at the edges of the conventionally understood museum or gallery and across institutional and disciplinary boundaries. The MA in Museum and Gallery Studies is for those who are interested in studying the contemporary museum and gallery in new ways.
This course is designed to accommodate students from a wide range of academic backgrounds, academic research, and practice-based interests, those with existing professional experience or those students considering a new career. For example, some may already be in museum or gallery employment, some may be interested in pursuing doctoral research after the MA, and others will be either working within or towards other, related areas of the creative economy and cultural sector.
9. Bournemouth University
This pioneering course offers up-to-the-minute approaches to creative museum practice. Intensive study units incorporate the very best teaching methodologies with collections handling, visiting speakers and our own professoriate contributing to a dynamic inspiring course. The course is team taught by academics and leading museum and heritage professionals. We seek to produce the best graduates by offering a quality study experience and thus our yearly intake is limited to just 15 students.
10. Liverpool Hope University
Art History and Curating (MA, PG Cert, PG Dip)
The MA in Art History and Curating offers a theoretical and critical approach to the study of art history and curatorial practice. Focusing mainly, but not exclusively, on the modern period (19th and 20th centuries), the programme addresses key developments in art and art history up to the present day, as well as offering theoretical and practical training in the field of museum studies and curating.
The programme is intended for graduates who have studied Fine Art, Art History or any other Arts and Humanities discipline, or those from non-arts backgrounds wishing to pursue a new subject. It will also appeal to those already working in the museums or galleries sector wishing to undertake Continuing Professional Development (CPD). There are opportunities to participate in overseas study tours and in recent years the department has visited Amsterdam, Barcelona, Bilbao, Milan, Paris, Florence, Venice and New York. Regional exhibition and site visits will also take place.
"