The Beauty of Her Age
Book Review
Richard Brown, last updated: 23rd February 2017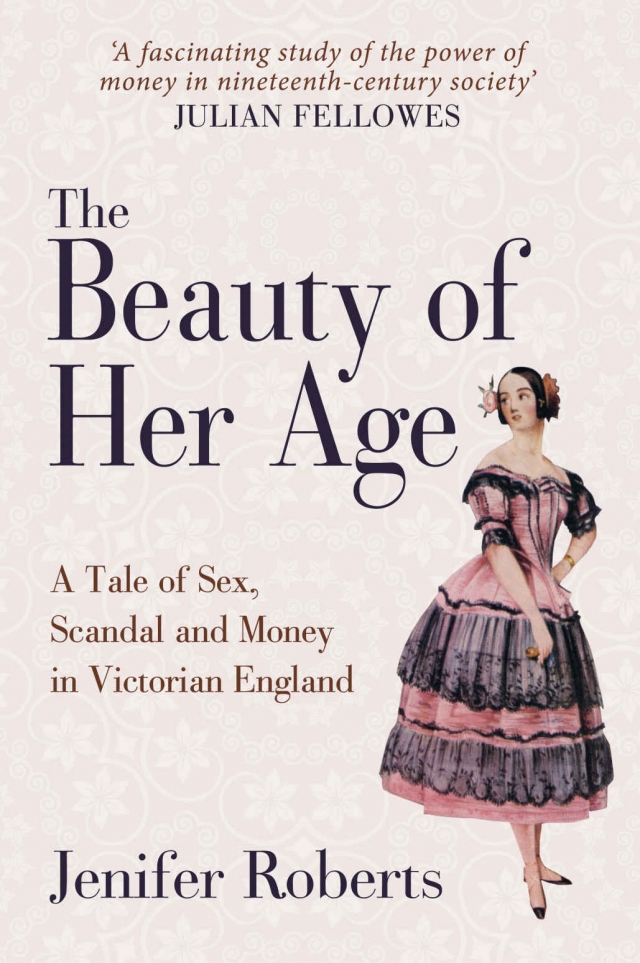 Sex, Scandal and Money
The Beauty of Her Age: A Tale of Sex, Scandal and Money in Victorian England by Jenifer Roberts (Amberley Publishing), 2016 276pp., £20 hard, ISBN 978-1-4456-5320-4
If you enjoy a good yarn full of sex, scandal and money then this is the book for you. It's a rags to riches tale. Yolande Duvernay was born in poverty in Paris in 1812. Under the control of a formidable stage mother, she became a celebrated ballerina--the favourite dancer of Princess Victoria--renowned for her beauty, grace and provocative style on stage. From puberty, she was a sex worker, gave birth to two children and became the mistress of a succession of wealthy men. When she became the mistress of Stephens Lyne Stephens, son and heir of the richest commoner in England, her mother was rewarded with over a million pounds in today's money.
There was a massive scandal a few years later when she manipulated Stephens into marriage in 1845, and when he died in 1860, he left her a life interest in his entire fortune. With an annual income worth more than £6 million today, she was the wealthiest woman in England--richer, it was said, than Queen Victoria. While her husband's will was placed in the infamous Court of Chancery and lawyers began to pore over every word, Yolande seduced the British military attaché in Paris. With an eye on her fortune, General Claremont took charge of her financial affairs, and soon he and his wife were sharing her wealthy lifestyle in a barely disguised ménage-à-trois.
Well written, well researched and with an excellent collection of coloured illustrations and photographs, this is an interesting study of the problems faced by women who attempted to make the transition from mistress to wife.