WWI and the flu pandemic
Article
By Hugh Gault, published 23rd October 2015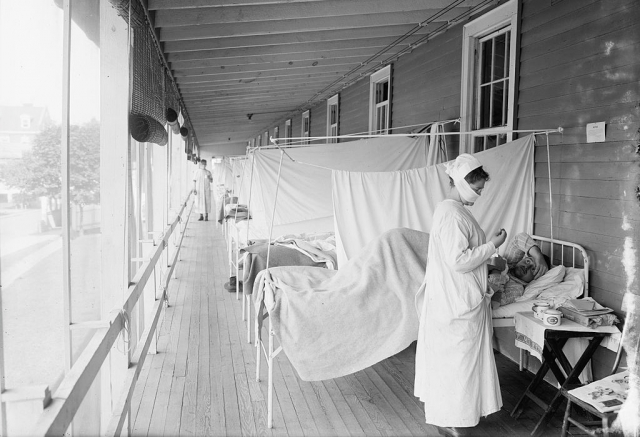 Life, death and memory
In our continuing Aspects of War series Hugh Gault reveals that the
flu pandemic, which began during the First World War, presented
another danger that challenged people's lives and relationships.
Wounded in the neck on the first day of the battle of the Somme, 1 July 1916, Arthur Conan Doyle's son Kingsley eventually recovered but was to die of flu in St Thomas' Hospital, London on 28 October 1918, two weeks before the armistice. About 10 million people in Britain were attacked by this flu outbreak and nearly a quarter
of a million of them died. Yet like the war itself it was a worldwide
phenomenon that added considerably to deaths in 1918 and 1919, killing 50 million in total – as Honigsbaum labels it, 'the mother of all pandemics and a continuing enigma'. A mild primary wave was followed by a severe secondary...