Real Lives: Robert and Thomas Gayer-Anderson
Historian feature
By Wendy Barnes, published 20th August 2021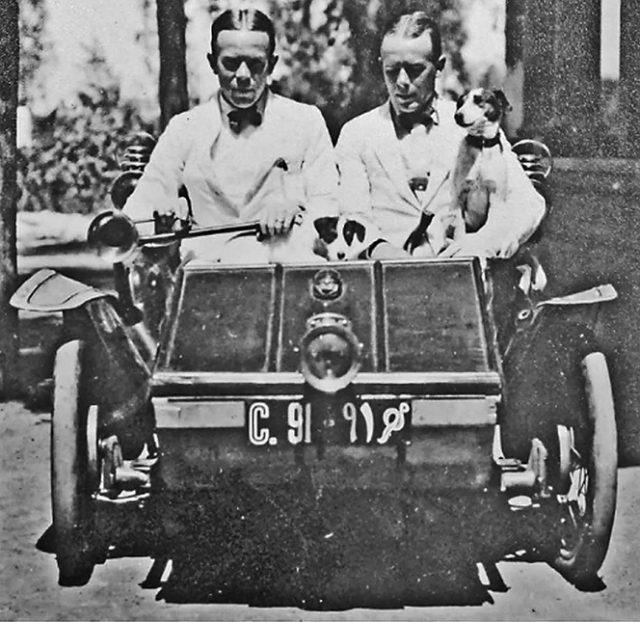 Robert and Thomas Gayer-Anderson: moving lives
Wendy Barnes describes the real lives of identical twins, Robert and Thomas Gayer-Anderson, who collected a vast quantity of paintings and art objects, much of which was donated to museums around the world. The twins' final home, Little Hall, Lavenham is now a museum and the headquarters of The Suffolk Preservation Trust.
Almost from birth identical twins, Robert and Thomas Gayer-Anderson were on the move, firstly dragged around the USA by their parents and then pursuing different careers until Robert settled in Egpyt and Thomas in England.
Born in Ireland in 1881 to Henry and Mary, their childhoods were dominated by their father's sadistic 'Self-Control Drill', with Henry pinching his children, raising a threatening hand or pulling their hair. 'If we flinched, flushed or even flickered an eyelid we were shouted at and slapped', wrote their sister, Mary. Robert said he and his siblings 'reached an artificial state of almost complete self-control, and this had a dark and twisted effect on all their characters and later lives.' ...