Welcoming Peter Mandler as the new Historical Association President
HA News
Published: 30th April 2020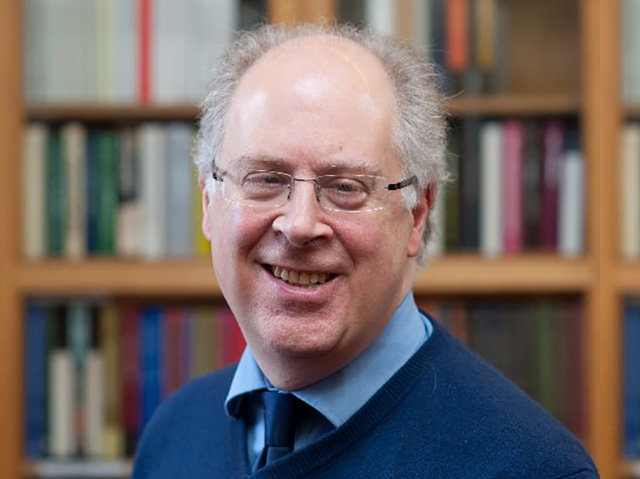 We are delighted to announce that Professor Peter Mandler has accepted the position of President of the HA. Professor Mandler will be taking over the position from Professor Tony Badger who will step down this later this year.
Peter Mandler was born in the USA in 1958, educated at Oxford and Harvard Universities, and has taught in Britain since 1991. He is currently Professor of Modern Cultural History at the University of Cambridge and Bailey College Lecturer in History at Gonville and Caius College. He writes on the cultural, social and intellectual history of Britain since c. 1800 and on the history of the humanities and the social sciences in the English-speaking world and is the author of many books and essays.
From 2012 to 2016 he served a four-year term as President of the Royal Historical Society. He is a Fellow of the British Academy and of the American Academy of Arts and Sciences. His latest book The Crisis of the Meritocracy: Britain's Transition to Mass Education since the Second World War will be published in 2020 by Oxford University Press.
One of his interests over the years has been how history can reach out to lots of people as demonstrated in his book from 2002 History and National Life (Profile Books, 2002) and he has also taken a keen interest in the teaching of history in schools.
"Professor Mandler is a highly respected scholar but he also has a reputation for getting involved with ensuring that history is available for all ages and for all interests, we are very pleased to have him onboard as our new president." Rebecca Sullivan, HA CEO
Professor Mandler said about his appointment:
"It would be daunting enough to take over from the much-loved Tony Badger under normal circumstances, but doubly so in the current crisis. Nevertheless, we historians take the long view and we can confidently predict that history and history education will be as much if not more in demand during and after the pandemic as before. There are opportunities to bring our sterling resources and our great communicators to wider audiences and by new means, and I look forward to working with the staff, the officers and the membership to make the most of those opportunities."
In preparation for taking over the post we were able to interview Professor Mandler just prior to lockdown. In this interview he tells us about his own reasons for deciding to study history, his love of the Ladybird history books and how he hopes his skills and interests will be able to support the HA and its membership. Watch the interview here
NB: HA Presidents have three-year terms of office and carry out an important role in supporting the HA as a Charity as well as being part of the governing body – they are not a figurehead-only position.