400th anniversary of the sailing of the Mayflower
The event and legacy of the ship's sailing from England to America
Published: 1st September 2020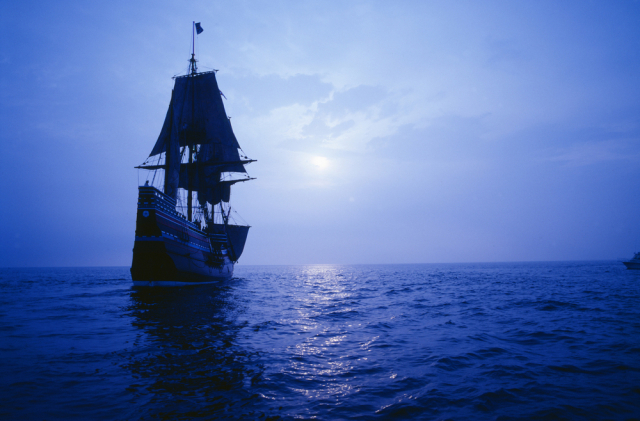 September 2020 is the 400 year anniversary of the sailing of the Mayflower ship from the south of England to the "New World" – America - in 1620.
The voyage was the desire of a religious Christian group, the Puritans, who wished to break away from the Church of England and create a new community away from Catholic-influenced Europe. Plans for the voyage were fraught with problems in the summer of 1620, and the aim to have two ships sail to build their new 'Jerusalem' had to be changed at short notice.
The voyage itself took two months and meant that once in America the winter had already set in. By the time the majority of the passengers were able to disembark from the ship and start to create a settlement it was spring 1621 and half of those who had originally set out (passengers and crew) had died from disease and sickness. Nonetheless, the crossing of the Mayflower signifies an important point in modern history and the creation of European settlements in the Americas.
To mark this anniversary and to support greater knowledge about this key event and its legacy we have created a new set of podcasts on the Mayflower voyage and the English settlement of North America and early British America that take you through the background to the journey, the voyage and the early settlements.
These podcasts are also complemented by Martyn Whittock's article on the voyage in the recent edition of The Historian which explores migration.