Black Saturday: Cuban Missile Crisis
Published 27th April 2010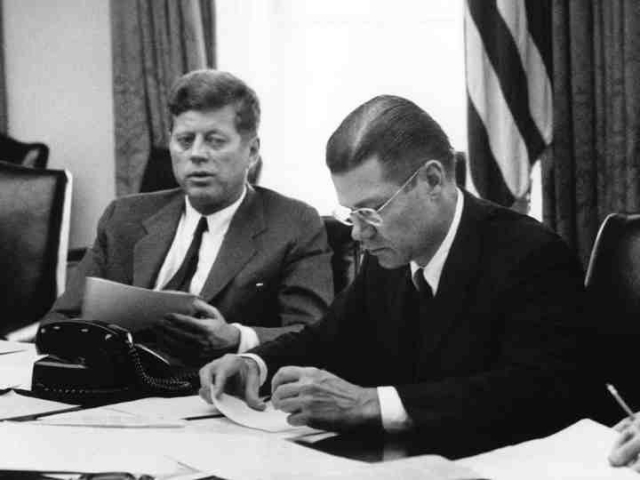 Saturday, 27th October, 2012 is the fiftieth anniversary to the day of the Saturday that marked the height of the Cuban Missile Crisis. It was the day on which a Soviet SAM missile battery shot down an American U-2 spyplane over the Island. Declared American policy in such an event was to retaliate by launching an attack on an least one SAM site.
The shootdown occurred at the height of the Crisis. Had President Kennedy responded according to the agreed policy, it could well have been the spark that ignited a world war.
Richard Gibbons is working with Rod Siebert, the Director of Hack Green Cold War Nuclear Bunker Museum in Cheshire, to put together a day they are calling the national commemoration of the Cuban Missile Crisis. It will be a public event on 27th October, 2012 that will include talks, presentations, video footage related to the Crisis and will be held in the nuclear bunker itself.
Currently they are seeking people who would like to contribute in some way to the day.
They are hoping to make the day one to remember, and are looking for as wide a variety of inputs and activities as possible.
If you might be interested in contributing a speaker or another input for the event please contact Richard Gibbons, C20 Studies on 01354 680805.