The NHS: Britain's National Health Service, 1948-2020
Book review
By Susan Cohen; reviewed by Trevor James, published 15th January 2021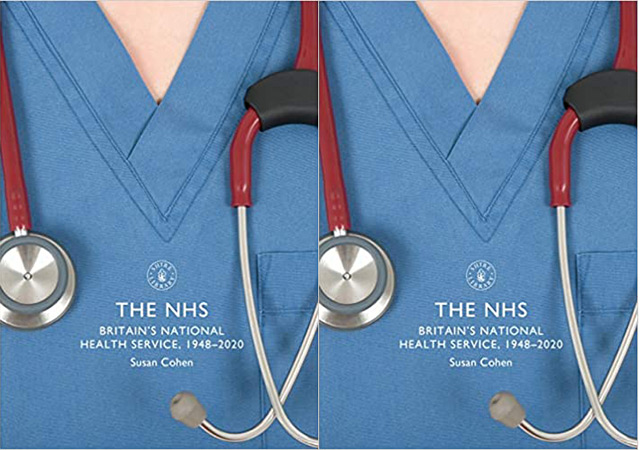 The NHS: Britain's National Health Service, 1948-2020, Susan Cohen, Shire Publications, 2020,64p, £8-99. ISBN 978-1-78442-482-4
For most of us in the United Kingdom, the National Health Service has been a constant feature for all of our lives. Susan Cohen offers us a brief summary of the development and achievements of this institution which has served the nation faithfully for over seventy years.
She has given us a sense of how it emerged from earlier medical advances and late nineteenth century social reform, pinpointing Aneurin Bevan's belief that the pathway to an NHS can be seen in the limited provisions of the National Insurance Act of 1911. The war-time preparations for a form of NHS under the Coalition Government are clearly explained, thereby revealing that the ambition for some form of NHS had all-party political support; and she explains how the various medical professionals were drawn into this ambitious national provision.
Her analysis of all the challenges faced by the NHS is very helpful. This ranges from the initial pressures which led to the imposition of charges for dental and optical services, when pent-up demand threatened to undermine the finances of this emerging provision, through the medical developments which the NHS has embraced, such as transplant surgery and IVF; and the responses to HIV/AIDS in the 1980s and the challenge it now faces to cope with the current COVID 19 crisis.
This is very succinct and informative and does easily enable the reader to set their own experience of health provision in the context of the emergence of this substantial and highly valued public service.