Tracing Your Liverpool Ancestors
Review
By John A. Hargreaves, published 22nd March 2010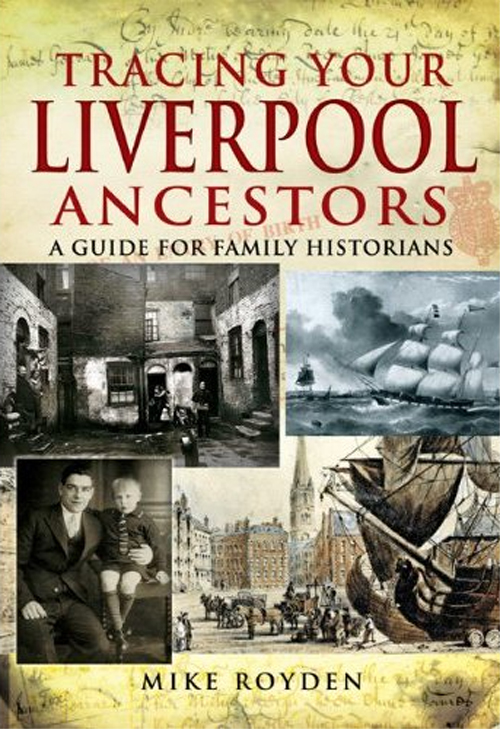 Tracing Your Liverpool Ancestors - A Guide for Family Historians, by Mike Royden. Pen and Sword, 2010, Paper, 456 pp, £14.99, ISBN 9781844159901
This very useful guide for family historians tracing their Liverpool ancestry is firmly rooted in the belief that genealogical research is both enlivened and enhanced by an appreciation of the key influences which have helped shape a family's relationship with a particular place.
He therefore briefly surveys the development of the port from its origins as a fishing village and suggests that the cosmopolitan character of Liverpool today has been fashioned by 'its historic dependence on ships and maritime trade to an extent that is unique in Britain'.
He draws on his own personal experience, for example, in identifying the war grave of his great-grandfather near Arras in France and underlines the great devastation to communities and infrastructure during the Second World War when Liverpool suffered the heaviest bombing outside London.
He provides advice for those of different ethnic backgrounds tracing, for example, their black ancestry in the city, firmly nailing the urban myth that slaves were once kept captive in cellars in Liverpool whilst awaiting transhipment. He indicates a wide range of archival, secondary and on-line sources and provides contact details of libraries, museums and organisations all offering valuable springboards to further research.