City of Lincoln Branch Programme 2017-18
Branch Programme
Last updated: 18th September 2017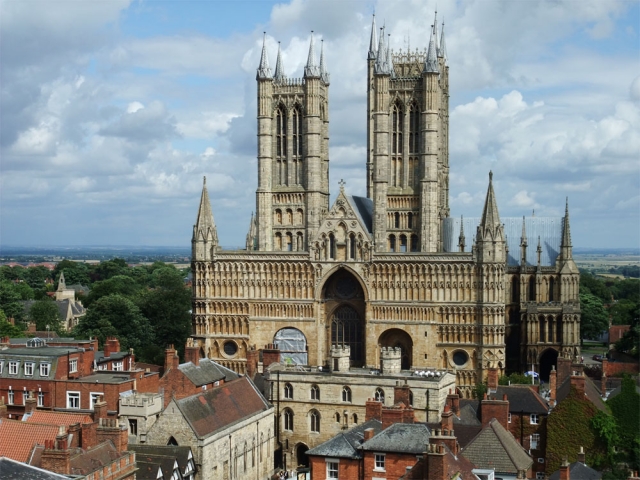 Entry to meetings is free for HA members and students, non-members £3 per meeting. Associate membership of the branch is £20 per year.
For any further information please contact Dr Claire Hubbard-Hall, branch secretary on 01522 583736 or email claire.hubbard-hall@bishopg.ac.uk
The City of Lincoln Branch 2017-18
All talks take place at Bishop Grosseteste University (Hardy Lecture Theatre) on Mondays at 6pm with light refreshments served from 5.30pm onwards.
2 October 2017
'Kaleidoscopes of Revolution: Views from the Russian Provinces in 1917'
Dr Sarah Badcock, Associate Professor, University of Nottingham.
6 November 2017
'Life on the First World War Home Front: 'Distressing or a Blessing'?
Dr Andrew Jackson, Senior Lecturer in History, BGU & Maureen Sutton, Folklorist and Poet.
4 December 2017
"The Real 'Imitation Game" – Bletchley Park in the Second World War.
Dr David Kenyon, Research Historian at Bletchley Park.
8 January 2018
'Charles Darwin – a life in letters'
Sally Stafford, Darwin's Letters Project.
5 February 2018
Parliamentary Reform in 1918: Continuity, Reform or Revolution?
Professor Martin Pugh
26 February 2018
HA PRESIDENT'S LECTURE
'How did Martin Luther King change America?'
Professor Tony Badger
12 March 2018 TO BE HELD AT UNIVERSITY OF LINCOLN
'Past & Present Reflections on President Trump: A Roundtable Part 2'
16 April 2018
'A Trace of Livingstone in Lincoln: Uncovering histories of African exploration?'
Dr Sarah Longair, Lecturer in History, University of Lincoln
7 May 2018
'William Le Quex, International Man of Mystery: Espionage, invasion panics and the fin de Siècle Urban Crisis in British popular culture, 1890-1920'.
Professor Anthony Taylor, Professor of Modern British History, Sheffield Hallam University.
4 June 2018 & AGM
'Age of Crusades'
Dr Guy Perry, Lecturer in Medieval History, University of Oxford.