Volunteers and Pressed Men
Book review
John A. Hargreaves, last updated: 21st September 2017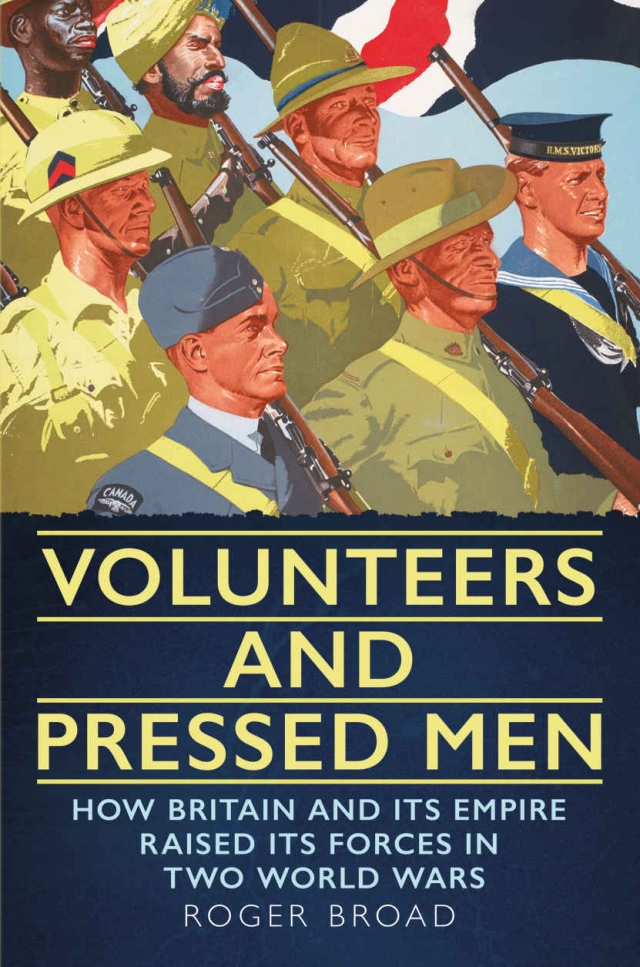 How Britain and its Empire Raised Its Forces in Two World Wars
Volunteers and Pressed Men. How Britain and its Empire Raised Its Forces in Two World Wars, Roger Broad, Fonthill, 2016, hardback, 206 pp., £20.00, ISBN 9781781553961
This volume focuses specifically upon recruitment for the two World Wars of the twentieth century, which will enable students to readily compare and contrast similarities and differences in the strategies adopted between the First and Second World Wars.
The author Roger Broad refers to what he calls the 'great heroic myth of twentieth century British history', that Britain 'stood alone' after the fall of France in June 1940. He insists rather that, as in 1914-18, Britain could call 'on the human and material resources of the world's greatest empire in 1939-45', and argues that 'without this aid, they could not have held off Germany, Italy and, later, Japan'.
In the First World War, it is well-known that Britain depended on volunteers to form Kitchener's 'New Army', and his pointing finger on the most famous recruiting poster of the war in 1914 appears first in the line-up of a section of illustrations in the centre of the book. There are also images recalling that South African, Canadian, New Zealand, Indian, Burmese and Australian forces fought alongside British troops in these conflicts.
The book is divided into two parts dealing with each war respectively and each section is sub-divided geographically into the main allies who fought alongside Britain in both wars - namely Canada, Australia, New Zealand, Newfoundland, South Africa, India, the Colonial Empire and additionally in the Second World War Ireland/Eire, enabling students to make contrasts and comparisons between the two conflicts.
The text draws upon official documents, diaries, memoirs, and other sources and there is a detailed, differentiated bibliography, to enable students to undertake further research into the key alliances that secured victory in both wars.