Film: Attic Inscriptions
Ancient Athenian Inscriptions
By Dr Peter Liddel, published 30th March 2021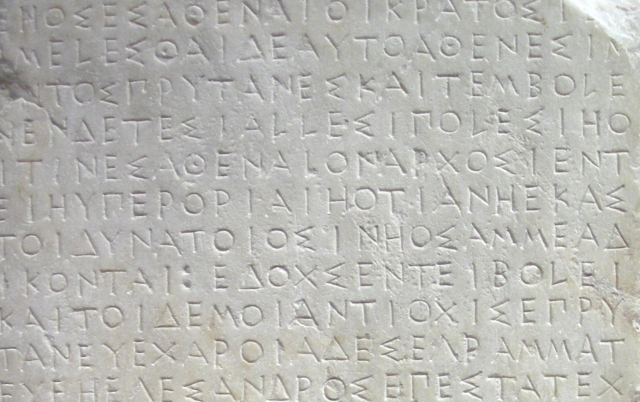 British Collectors of Ancient Athenian Inscriptions
Public Museums, National Trust Properties and private homes across the UK contain thousands of antiquities deriving from the ancient Greek world. Many of these were obtained by those who ventured upon the Grand Tour, a cultural expedition to Europe undertaken by wealthy young men in the eighteenth and ninteteenth centuries.
In this film, Dr Peter Liddel of the University of Manchester, explores the individuals, institutions and forces behind the physical transportation of inscriptions and other antiquities from Greece to the UK and the implications of these movements for the modern interpretation of antiquity.


Central to research into this area is the Attic Inscriptions Online website, edited by Professors Stephen Lambert (Cardiff), Polly Low (Durham) and Dr Liddel. In this open-access resource they provide translations and discussions of the inscriptions of ancient Athens of the period from the 6th century BC to the 3rd century AD. They have translated some 2000 inscriptions on this website already, about 1% of the total, and are using a specially developed portion of the website to host the findings of their AHRC-sponsored project on Attic Inscriptions in UK Collections.


Peter
Liddel
studied History as an undergraduate at University College, London and wrote his doctorate under the supervision of Oswyn Murray at Oxford. Since 2004 he has taught at the University of Manchester where he is Senior Lecturer. He has published extensively on ancient Greek history and inscriptions and his latest book is the 2-volume Decrees of Fourth-Century Athens published by Cambridge University Press in 2020. He is an Editor of the Attic Inscriptions Online project and Co-Editor of the Annual of the British School at Athens.