Families and the English Atlantic Empire, 1550-1650
By Dr Misha Ewen, published 27th April 2022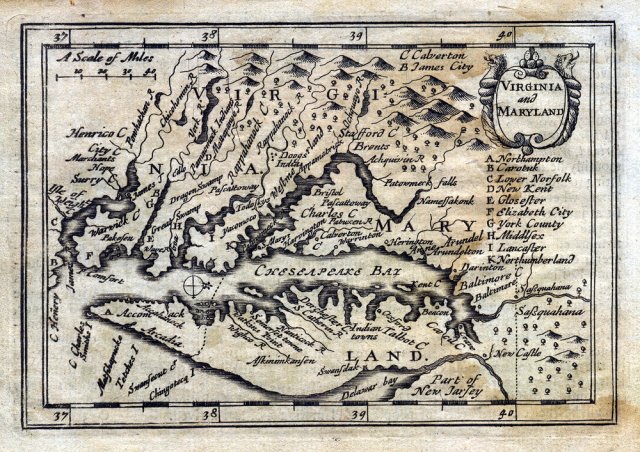 In this podcast Dr Misha Ewen of Historic Royal Palaces discusses her research project Families and the English Atlantic Empire, 1550-1650 which explores the role of women, families, and household economies in early modern empire-building. Misha Ewen specialises in the social and economic history of the early modern Atlantic world, with particular interests in colonialism, women, families, and material culture.
This podcast gives an introduction into the role that women played in the early English Atlantic empire. Ewen looks at role of women in the new colonies where they were at the forefront of most trading, land buying, cultivation of tobacco, and the economy of the colony, in contrast to their former role in England. She describes the essential role the women played in the success of the colony, the impact they had, as well as their family life.
1. Can you give us an introduction to your project? What was its focus?
2. What kind of sources did you have available? What details do we have on trans-Atlantic women, families, and household economies?
3. What role did women have in the early settlements? How different were their lives from the lives of women back in England?
4. Did colonial life open new opportunities for women? How involved were women with trade and the development of plantations?
5. How important were women to the successful development of a colony? Can you give us some examples of some of the women you discovered in your research?
6. What was family life like in the early colonies? How did families adapt to survive and prosper?
7. To what extent did families in the colonies maintain and cultivate their relationships with remaining family and contacts in England?
8. What happened when households and families broke down? Was there much return migration to England?
9. What are the key things students should be thinking about when exploring the role of women, families, and household economies in early modern empire-building?

In order to access the full content of the podcasts please Login or Join the HA.