Case Study: Prehistory in the primary curriculum: A stonehenge to remember
Article
By Lucy Bradley, published 19th July 2009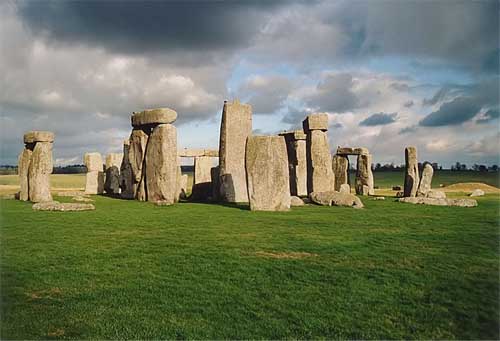 Background
An article in the Sunday Times newspaper on 7 December reported that Britain is to stop making nominations to UNESCO (United Nations Educational, Scientific and Cultural Organisation) for heritage sites to be granted World Heritage Site (WHS) status. With 28 sites across the UK and in overseas dependencies already having the nomination, and a further 3 in the pipeline, the UK is considered to have more than its fair share.
Buried in this article was a comment in a report from consultants PricewaterhouseCooper stating that "very low percentages of visitors being aware of such status or motivated by it" affected the impact of tourism.
It was perhaps partly with this in mind four years ago that English Heritage's Stonehenge World Heritage Site coordinator Isabelle Bedu, Education Manager Harriet Attwood, together with Wessex Archaeology Education Manager, Margaret Bunyard, embarked on a project which aimed to place knowledge and understanding of the Stonehenge WHS firmly in the primary history curriculum...