Announcing the winners of the Write Your Own Historical Fiction competition 2021
The HA's writing competition for children ages 10-19 years
Published: 27th September 2021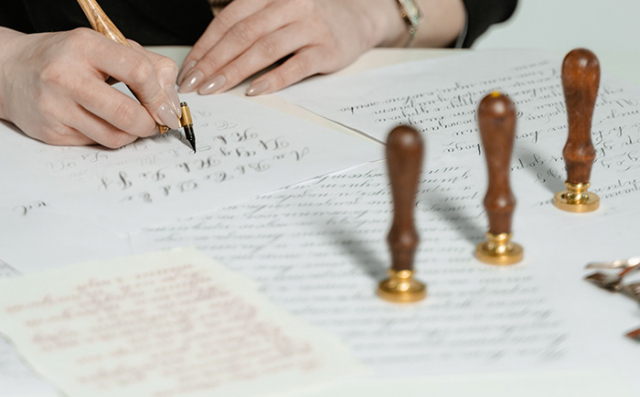 Winners of Write Your Own Historical Fiction 2021 – a writing competition for children ages 10-19 years
This writing competition seeks to encourage young people to express their creative sides alongside a strong understanding of a historical period, event or theme. This year despite restrictions, further lockdowns and uncertainty the number and quality of entries remained high, as well as being imaginative, exciting, well researched and a jolly good read!
Respected children's author Tony Bradman was the final judge, and was impressed with the detail and the imagination that was demonstrated by the entries:
'I was very impressed by the shortlisted stories for this year's Historical Fiction Competition. The standard of the entries was exceptionally high, both in terms of historical research and storytelling. The stories were all great to read, and did what good historical fiction should always do – which is to help readers understand the true impact of historical events on individual human beings.'
We are pleased to announce this years' winners in each category as follows, and you can read all the winning entries via the links at the bottom of the page:
Years 5/6
(2 prizes for best historical story)
Judges' comments:

Lola Ellis – I was very impressed by the way this story works, with two contrasting characters set against a well researched historical background. Difficult for even a professional author to bring off!
Aamilah Khan: an excellent first-person story that vividly brings to life the experiences of one young girl in apartheid South Africa.
Years 7/8/9
(3 prizes for best historical story)
Emma Goncalves
Emma Mayers
Oscar Smith
Judges' comments:

Emma Goncalves: 'writing about the Holocaust and Auschwitz is a real challenge, but this story gets the balance of fact and feeling exactly right.'
Emma Mayers: 'a very well-written story about gladiators in Ancient Rome that has real suspense and gives the reader a sense of what it might have been like in the area.'
Oscar Smith: 'a very clever story set inside the Wooden Horse at Troy, with lots of suspense and the kind of detail that puts the reader into the story and period.'
Years 10/11/12/13
(3 prizes for best historical story)
Isabelle Stroud
Minali Mihiripenna
Elizabeth Crane
Judges' comments:

Isabelle Stroud: 'this brilliant story set in China's Cultural Revolution explores the impact of major historical events on individuals, a key aspect of good historical fiction.'
Minali Mihiripenna: 'a very clever and interesting story which uses an element of fantasy to explore the dark thread of violence that runs through human history.'
Elizabeth Crane: 'a beautifully realised story in terms of its historical background that also has excellent characters and explores a little known aspect of history – time!'
Best Character
(Three prizes on offer across all age categories)
Trisha Sengupta for Lucy in My Sister Lucy
Isabelle Stroud for the narrator in A Visit
Hanien Wadi for the character of The Piano in Für Élise
Judges' comments:

Trisha Sengupta: 'the character of Lucy in her story is beautifully done.'
Isabelle Stroud: 'this story explores the way in which the central narrator is affected by his actions and changes – and that's exactly what a good short story should do.'
Hanien Wadi: 'the brilliant idea at the heart of this story is that its narrator is Beethoven's poor mistreated piano! Technically hard to do, but this character really does come to life.'
Read all this year's winning entries via the links at the bottom of the page.
Thank you to our shortlisters and judges
We would like to thank Halterworth School in Hampshire and the Convent of Jesus and Mary Language College in London, plus HA affiliates for the amount of time and dedication that they gave to shortlist the hundreds of entries ready for the final judging stage.
Head judge Tony Bradman has been involved in the world of children's books as a writer, editor and reviewer for 40 years. He has written for all ages and in many genres, but in recent years he has returned to his first love, historical fiction, and has won two Young Quills Awards, in 2013 for Titanic: Death on the Water and in 2018 for Anglo-Saxon Boy. He is also very proud to be the consultant editor for the Voices series of novels exploring the experiences of hidden BAME communities in Britain's history. Find out more about Tony's books here and here.