Local significant individuals
HA regional resources
Published: 1st July 2020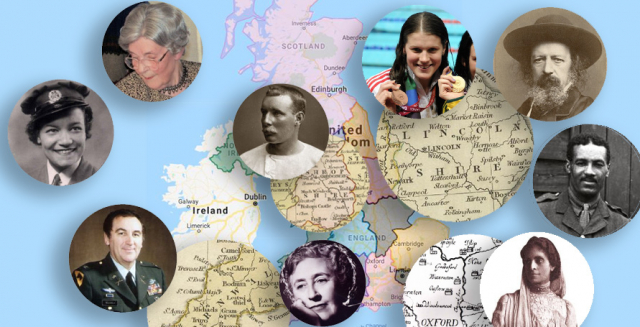 The National Curriculum specifies a local study both at Key Stages 1 and 2. Basing your local study around an individual is a great way to bring the heritage of your locality to life. Many of these individuals are part of larger national events and changes and seeing these changes at micro level through the eyes of a significant local individual could help pupils to develop their understanding of change and that it can begin at local level. It can help to develop their sense of heritage, identity and belonging with the local area as well as their notions of significance as they think about why these individuals are remembered locally but maybe not nationally, or perhaps remembered both locally and nationally.
In recent times, we are all being asked to review our histories and the men and women that make up that history. Doing this is not easy or straightforward. It is worth remembering that significance can be both positive and negative and we should not shy away from studying figures who may have been involved with activities that would be considered deplorable by today's standards. Instead, it is important that when their actions and lives are discussed in the classroom, the issue of what is acceptable now and whether they should be celebrated is raised. It is important for even young children including to be allowed to discuss the past as something that can be evaluated.
In the lists that follow, you will find examples of individuals who may be considered significant for both positive and negative reasons. For further information on selection criteria, please visit the submit a significant individual section.
We know that many teachers do not teach in their own locality and without hours of painstaking research, it is not always easy to find examples of local individuals who may provide a fruitful local study. So the HA has started the ball rolling for you! Growing from an original prototype developed by Stuart Boydell, our primary committee and affiliates have produced lists of local significant individuals in their own localities that you can now access here. Simply click on the map region or use the links below to reveal the lists available for that region. Each list also supplies curriculum links and web research links. The map is being updated with new lists regularly, so if you don't see a list for your region yet, keep checking back.
These lists are by no means exhaustive, simply a starting point. If you know of a local individual who should be added to the list for your region, let us know!
It's always a good idea to connect with your local history society or HA branch when planning a local history unit.
East Midlands
West Midlands
East of England
South-West
South-East
North-East England
North-West England
Yorkshire & The Humber
London
Wales
Scotland
Northern Ireland
Submit a significant individual