A trail of garnet and gold: Sri Lanka to Anglo-Saxon England
Primary History Article
By Ilona Aronovsky, published 22nd June 2017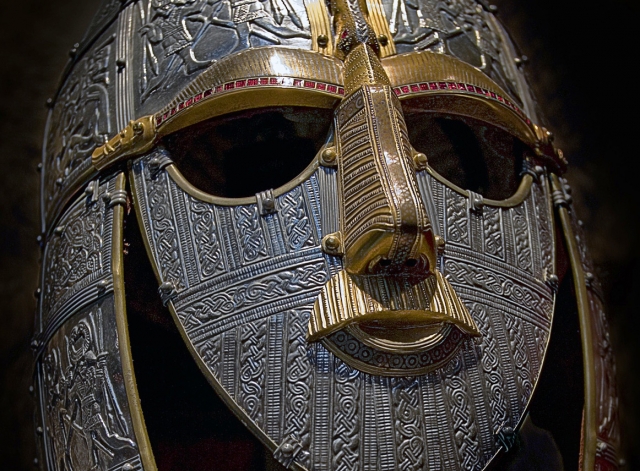 What can weapons and jewellery tell us about Anglo-Saxons and the wider world?
Sri Lankan garnet in Anglo-Saxon graves?
In 2009 news broke of a fabulous hoard of gold and garnet military ornaments unearthed in a Staffordshire field. TV reports mentioned the garnet might have come from Sri Lanka or India, but how could it have got here? I began reading up what used to be called 'The Dark Ages', when new 'barbarian' kingdoms replaced the Roman Empire in Western Europe, while Constantinople became the centre of power in Byzantium, the Eastern Empire. I soon learned similar artefacts had been excavated across Europe, from France and the Low Countries, Germany, and every country along the Danube, to Crimea, on the Black Sea...