Primary History 78
The primary education journal of the Historical Association
Published: 18th April 2018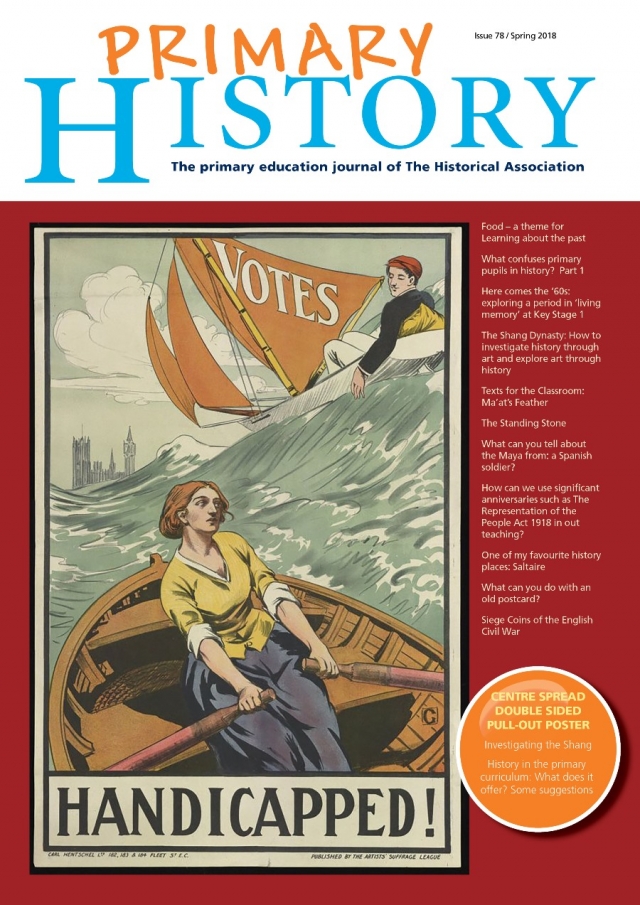 This edition of HA's Primary History magazine is free to download via the link at the bottom of the page (individual article links within the page are not free access unless otherwise stated). You can access another free edition here (PH66, March 2014).
For a subscription to Primary History (published termly), plus access to our huge library of high-quality resources by primary history experts, free or discounted CPD and membership of a thriving community of teachers and subject leaders join the HA today
04 Editorial (Read article for freee)
05 HA Primary News
08 Food: a theme for learning about the past – Sandra Kirkland (Read article)
11 What confuses primary pupils in history? Part 1 – Tim Lomas (Read article)
19 Here Comes The '60s: exploring a period in 'living memory' at Key Stage 1 – Karin Doull (Read article)
26 The Shang Dynasty: how to investigate history through art and explore art through history – Alice Kirk (Read article)
33 Texts for the classroom: Ma'at's Feather – Alf Wilkinson (Read article)
34 The standing stone – Tony Pickford (Read article)
40 What can you tell about the Maya from: a Spanish soldier? – Alf Wilkinson (Read article)
46 One of my favourite history places: Saltaire – Bev Forrest (Read article)
48 Ideas for assemblies: linking historical events with geography (Read article)
50 What can you do with an old postcard? – Alf Wilkinson (Read article)
54 History in the news
58 Siege coins of the English Civil War – Jules Wooding (Read article)
Regular features
Primary History magazine runs a number of great regular features including Ideas for Assemblies, One of My Favourite History Places and our Primary Pull-out Posters. You can view all editions of these features here.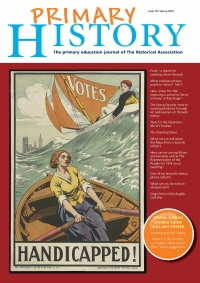 Buy a hard copy of this resource:
Non-member price: £24.00
HA Members can purchase this item for £8.00:
Sign in to pay the discounted price or Join the HA