Primary History 95
The primary education journal of the Historical Association
Published: 31st October 2023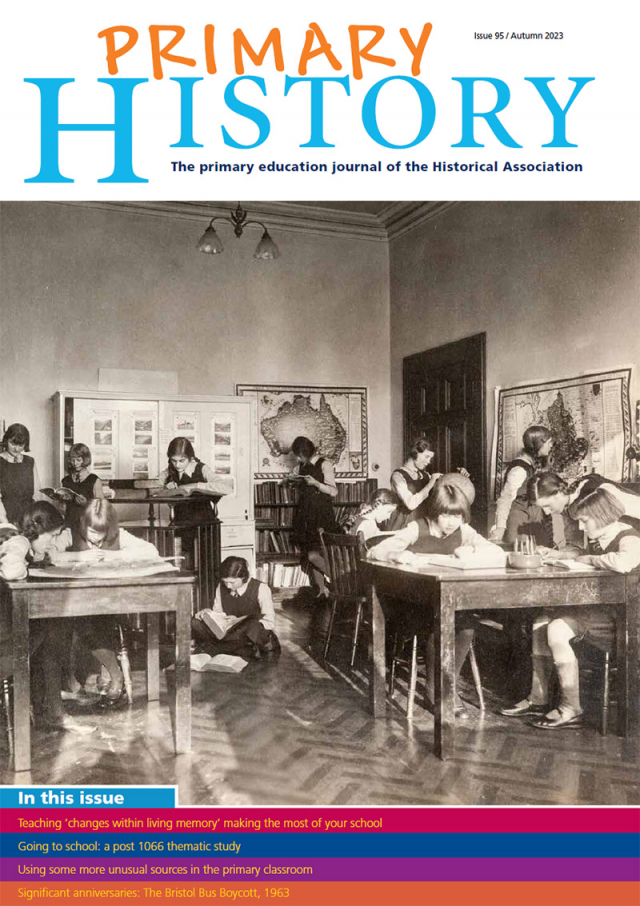 In this edition of Primary History
Please note: the print version of this edition will be arriving with members from 10 November.

05 Editorial (Read article)
06 Exploring the history of our place with very young children – Karin Doull (Read article)
12 Teaching 'changes within living memory': making the most of your school – Helen Crawford and Sandra Kirkland (Read article)
16 Using inventories in Key Stage 2 history – Clare Lally (Read article)
20 Why are there so many 'mummies' in Western museums? – Richard Harris (Read article)
26 What's important about...? Sources and evidence – Ailsa Fidler and Chris Russell (Read article)
35 Going to school: a post-1066 thematic study – Paul Bracey (Read article)
42 Significant anniversaries: The Bristol Bus Boycott, 1963 – Stuart Boydell (Read article)
48 Using some more unusual sources in the primary classroom – Tim Lomas (Read article)
56 One of my favourite history places: The Holy Island of Lindisfarne – Damienne Clarke (Read article)
62 Exploring the Great Fire of London and Deaf history – Kate Loveman and James Harrod (Read article)
Centre spread double-sided pull-out poster:
Deaf Londoners in the 1660s
Regular features: Primary History runs a number of regular features including Ideas for Assemblies, One of My Favourite History Places and Pull-out Posters. You can view all editions of these features here.
Cover image: A busy classroom in a girls' grammar school in Britain c.1925
Contributions to

Primary History
Letters, articles and other contributions to the magazine are welcome. Find out more
Publication of a contribution in Primary History does not necessarily imply the HA's approval of the opinions expressed in it.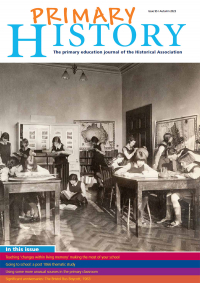 Buy a hard copy of this resource:
Non-member price: £28.00
HA Members can purchase this item for £8.00:
Sign in to pay the discounted price or Join the HA