Primary History 81
The primary education journal of the Historical Association
Published: 13th March 2019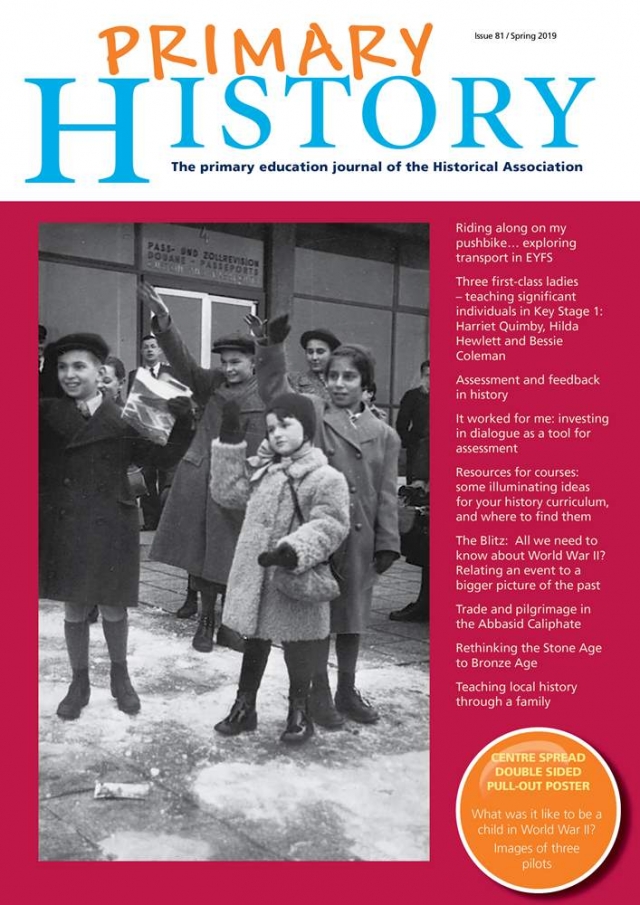 In this edition of Primary History
04 Editorial (Read article)
05 HA Primary News
08 Riding along on my pushbike… exploring transport in EYFS – Helen Crawford (Read article)
11 Three first-class ladies – teaching significant individuals in Key Stage 1: Harriet Quimby, Hilda Hewlett and Bessie Coleman – Karin Doull (Read article)
17 Assessment and feedback in history – Alun Morgan (Read article)
20 It worked for me: investing in dialogue as a tool for assessment – Sarah Winser (Read article)
23 Resources for courses: some illuminating ideas for your history curriculum, and where to find them – Helen Crawford and Rebecca Iddon (Read article)
26 The Blitz: All we need to know about World War II? Relating an event to a Bigger Picture of the Past – Paul Bracey (Read article)
33 Trade and pilgrimage in the Abbasid Caliphate – Karin Doull (Read article)
40 Ideas for assemblies: LGBT History Month – Gary Pykitt and Damienne Clarke (Read article)
42 Rethinking the Stone Age to Bronze Age – Alf Wilkinson (Read article)
46 Teaching local history through a family – Tim Lomas (Read article)
52 One of my favourite history places – Linda Cooper (Read article)
54 History in the news
55 The back cover image: Lest we forget – Jules Kensett Wooding (Read article)
Plus Pull-out Posters:
What was it like to be a child in World War II?
Images of three pilots
Regular features
Primary History magazine runs a number of great regular features including Ideas for Assemblies, One of My Favourite History Places and our Primary Pull-out Posters. You can view all editions of these features here.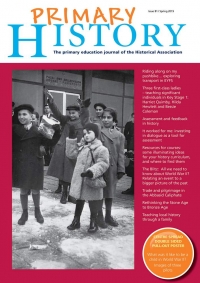 Buy a hard copy of this resource:
Non-member price: £24.00
HA Members can purchase this item for £8.00:
Sign in to pay the discounted price or Join the HA