Teaching History 185: Missing stories
The HA's journal for secondary history teachers
Published: 16th December 2021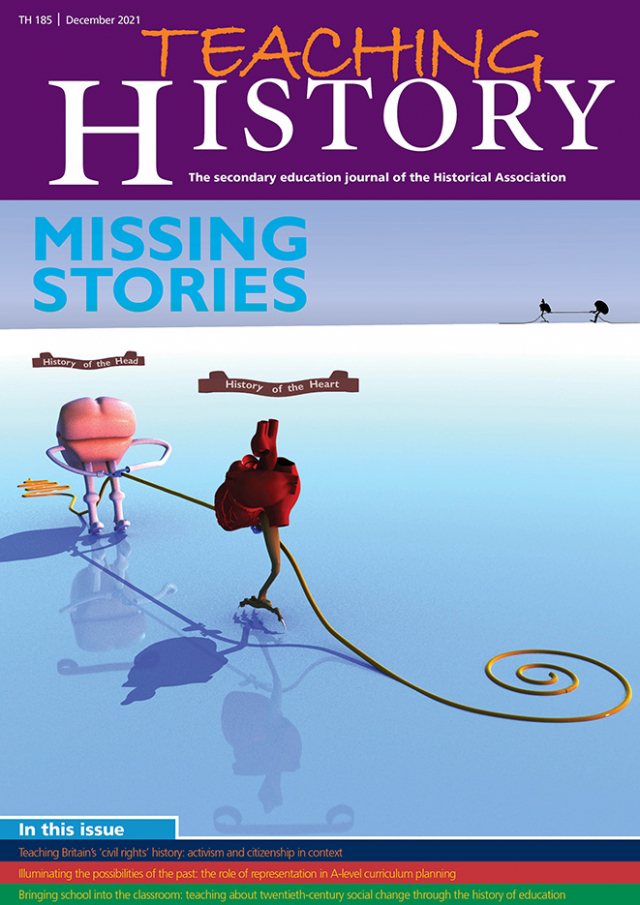 In this edition of Teaching History
Please note: the print version of this edition will be available in early January.
02 Editorial (Read article for free)
03 HA Secondary News
04 HA Update
10 Teaching Britain's 'civil rights' history: activism and citizenship in context – Hannah Elias and Martin Spafford (Read article)
22 Illuminating the possibilities of the past: the role of representation in A-level curriculum planning – Claire Holliss (Read article)
32 What Have Historians Been Arguing About... expanding the reach of the American Revolution – Thomas Rodgers (Read article)
34 'That's next to my Gran's house': building local history into the curriculum – Neil Bates and Robert Bowry (Read article)
44 Bringing school into the classroom: teaching about twentieth-century social change through the history of education – Chris Jeppesen, Molly Navey and Hannah Cusworth (Read article)
53 Cunning Plan… for building difference into GCSE curriculum design – Carmel Bones (Read article)
56 What's The Wisdom On... history assessment? (Read article)
60 Where are we and where are we going? A reflection on current issues in the history curriculum – Richard Harris (Read article)
72 Mummy, Mummy...
Regular features
Teaching History includes a number of regular features for history teachers including What's the Wisdom on...?, What have historians been arguing about...?, Cunning Plan and Move Me On. You can access past editions of these here.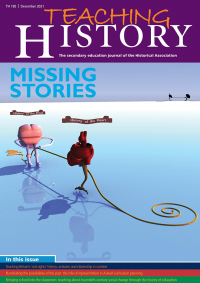 Buy a hard copy of this resource:
Non-member price: £28.00
HA Members can purchase this item for £8.00:
Sign in to pay the discounted price or Join the HA