Teaching History regular features
The HA's journal for secondary history teachers
Published: 8th March 2019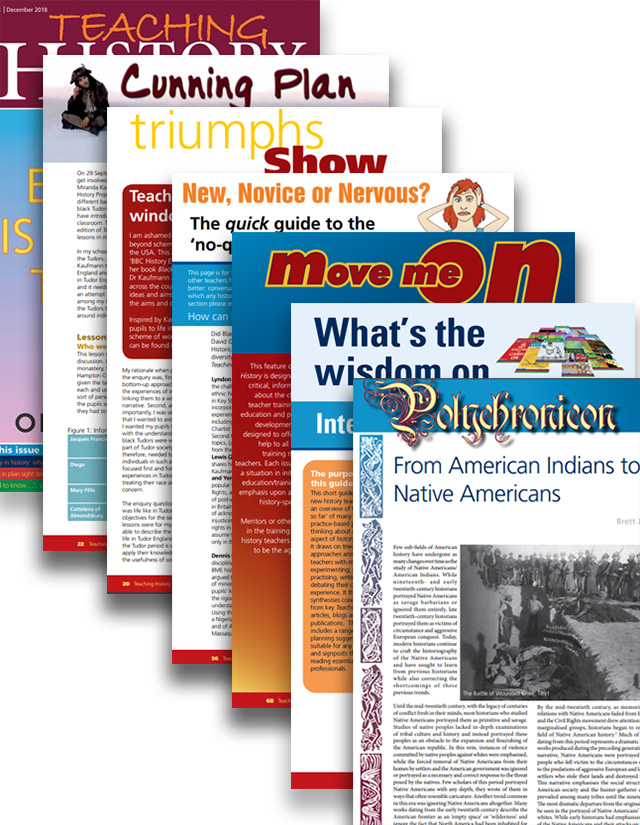 Teaching History includes a number of regular features for secondary history teachers.
On these pages you can access all recent and many older editions of each of these features:
What's the Wisdom On provides a short guide to an aspect of history teaching.
What have historians been arguing about... (formerly Polychronicon) aims to help history teachers update their subject knowledge, with special emphasis on recent historiography and changing interpretations.
Move Me On is the problem page for history mentors, offering practical help to all those involved in training new history teachers.
Cunning Plan provides step-by-step plans for tackling particular teaching issues.
Triumphs Show allows teachers to celebrate their successes and share inspirational ideas with one another.
New, Novice or Nervous? is designed to help teachers new to history to locate key articles written about essential aspects of teaching and learning.