Teaching History 170: Historians
The HA's journal for secondary history teachers
Published: 23rd March 2018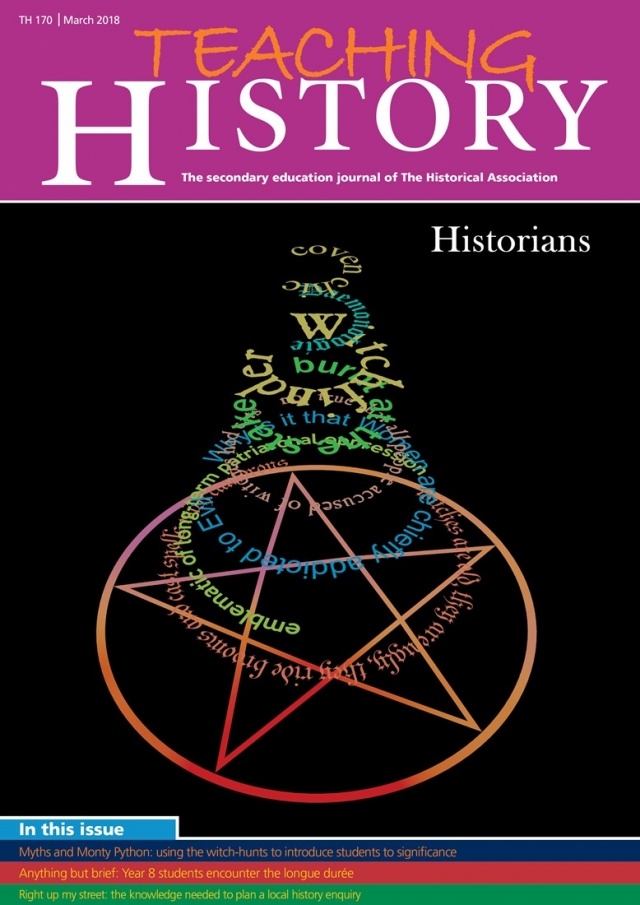 In this edition of Teaching History
02 Editorial (Read article)
03 HA Secondary News
04 HA Update – make a 'connecting with historical Scholarship' resolution!
08 Myths and Monty Python: using the witch-hunts to introduce students to significance – Kerry Apps (Read article)
16 'This extract is no good, miss!' Helping post-16 students to make judgements about an Historian's construction of argument – Paula Worth (Read article)
22 Triumphs Show – Catherine Priggs and Eliza West (Read article)
26 Anything but brief: year 8 students encounter the longue durée – Suzanne Powell (Read article)
36 Polychronicon: The Becket Dispute – Helen Birkett (Read article)
38 Reading? What reading? Starting a sixth-form reading group – Carolyn Massey and Paul Wiggin (Read article)
47 New, novice or nervous? - Building students' historical argument (Read article)
50 Right up my street: the knowledge needed to plan a local history enquiry – Katharine Burn and Jason Todd (Read article)
64 Move Me On – adapting to a second school (Read article)
68 Mummy, Mummy...
Regular features
Teaching History includes a number of regular features for history teachers including New, Novice or Nervous?, Polychronicon, Cunning Plan and Move Me On. You can access past editions of these here.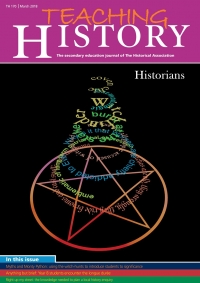 Buy a hard copy of this resource:
Non-member price: £28.00
HA Members can purchase this item for £8.00:
Sign in to pay the discounted price or Join the HA