Teaching History 171: Knowledge
The HA's journal for secondary history teachers
Published: 25th June 2018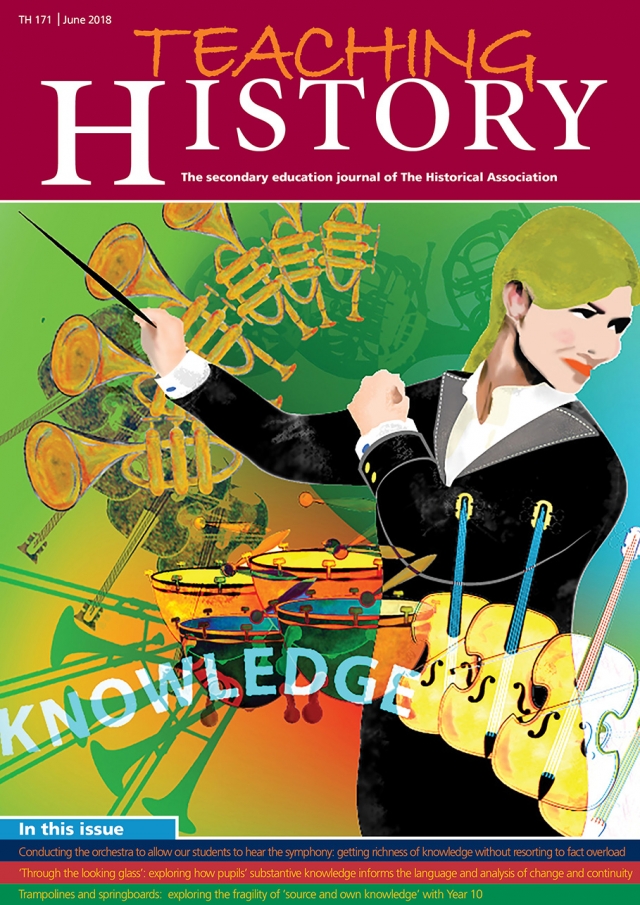 In this edition of Teaching History
This edition of HA's Teaching History journal is free to download via the link at the bottom of the page (individual article links within the page are not free access unless otherwise stated).
For a subscription to Teaching History (published quarterly), plus access to our library of high-quality secondary history materials along with free or discounted CPD and membership of a thriving community of history teachers and subject leaders join the HA today
02 Editorial (Read article for free)
03 HA Secondary News
04 HA Update
08 Conducting the orchestra to allow our students to hear the Symphony: getting richness of knowledge without resorting to fact overload – Alex Ford and Richard Kennett (Read article)
17 Triumphs show: preparatory reading for A-level essays – Matthew Springett (Read article)
20 'Through the looking glass': exploring how pupils' substantive knowledge informs the language and analysis of change and continuity - Danielle Donaldson (Read article)
31 New, novice or nervous? - How to plan and teach medieval history (Read article)
32 Trampolines and springboards: exploring the fragility of 'source and own knowledge' with year 10 – Jonathan Sellin (Read article)
42 Seeing beyond the frame: practical strategies for connecting visual clues and contextual knowledge – Barbara Ormond (Read article)
54 Polychronicon: Policing in Nazi Germany – Claire M. Hubbard-Hall (Read article)
56 The particular and the general: defining security in year 8's use of substantive concepts – Alexander Bridges (Read article)
68 Move Me On: should trainee teachers use existing lesson plans? (Read article)
72 Mummy, Mummy...
Regular features
Teaching History includes a number of regular features for history teachers including New, Novice or Nervous?, Polychronicon, Cunning Plan and Move Me On. You can access past editions of these here.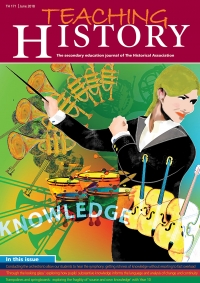 Buy a hard copy of this resource:
Non-member price: £28.00
HA Members can purchase this item for £8.00:
Sign in to pay the discounted price or Join the HA