Spencer Perceval private values and public virtues
The Historian 98
By HA, published 28th January 2009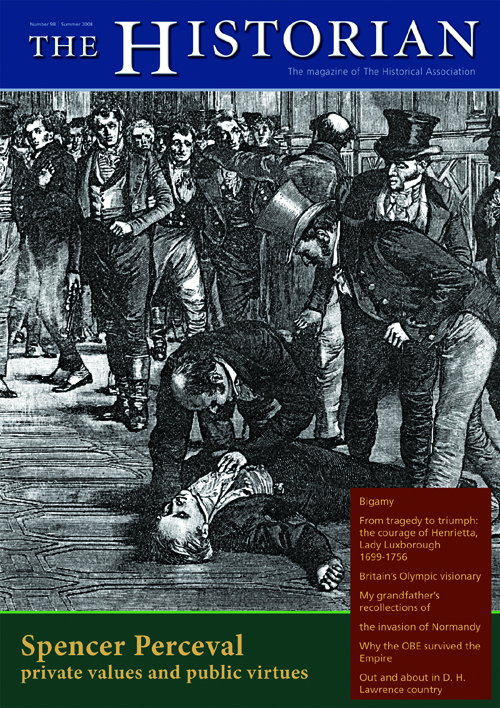 Normandy, Perceval, the Olympics and Bigamy
Featured articles:
Spencer Perceval private values and public virtues.
The history of bigamy.
From tragedy to truimph: the courage of Henrietta,
Lady Luxborough 1699-1756.
Britain's Olympic visionary.
My gradfather's recollections of the invasion of Normandy.
Why the OBE survived the Empire.
Out and about in D.H. Lawrence country and much more...