Glowing in the Dark
Historian article
By Geoffrey Bunting, published 26th April 2021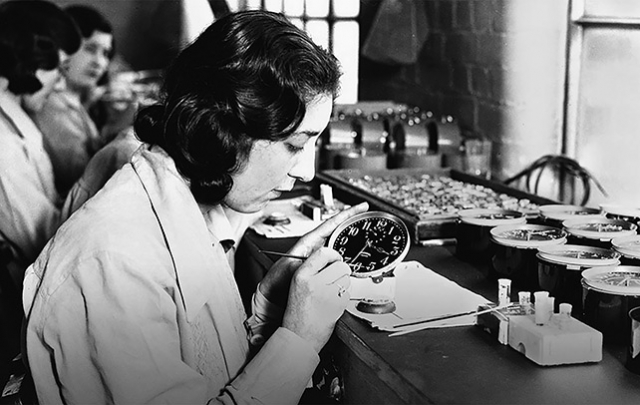 The effects of radium on civilian factory workers
The twentieth century celebrated many new technologies and just like many of those from the industrial revolution we now know them to be edged with danger and potential long-term damage. Here we learn about the effects that radium, bolstered by its advantages in war time, had on the civilian factory workers who used it to paint the dials of clocks.
Discovered in 1898 by Marie and Pierre Curie, radium is an element that is extracted in trace amounts from uranium ore that, despite being radioactive, quickly became a sensation. America in particular adopted radium as a premium product of its day – a single gram could cost as much as $120,000 – and it became a plaything for the rich and powerful, selling in health-promoting tonics, make-up, and cleaning products. There were radium spas, radium milk, even radium underwear. All made from an element Pierre Curie once said he 'would not care to trust himself in a room with a pure kilo [of it]… as it would burn all the skin off his body, destroy his eyesight and probably kill him.'
But its potential dangers didn't interest Americans; they handled radium with a youthful naivety – charmed by that eerie glow. 'I can feel the sparkles inside my anatomy,' wrote one prescient enthusiast...