Richard III and the Princes in the Tower: update
Historian article
By Tim Thornton, published 26th April 2021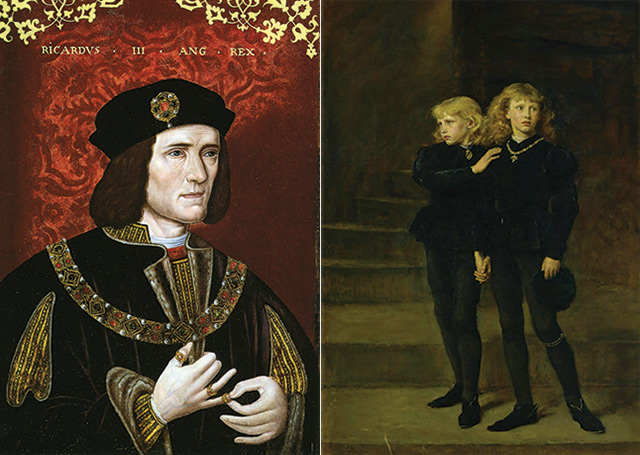 Re-examining Richard's reign
Richard III is one of the most famous kings of England, as much for his Shakespearean mythology as for the reality of his reign. Here, the different accounts of him are explored to shed light on some of his actions and legacy.
The fascination evoked by Richard III and the mystery of the 'princes in the Tower' continues to grow. The discovery of Richard's body under a Leicester carpark in 2012 and his reburial in the cathedral there in 2015 drew international attention, and a stellar team led by Steve Coogan and Steven Frears will shortly bring that story to the big screen.
The last few years have seen unique combinations of history, archaeology and science shed dramatic new light on this brief but important period of history, and bring together in particularly sharp focus the hugely powerful and dynamic forces of the amateur and professional in British history. At the heart of the fascination for Richard and his reign remains an unresolved question, the fate of Richard's nephews, King Edward V and his brother Richard, duke of York, who disappeared from public view during 1483 soon after being denounced as bastards and displaced from the succession. It is arguably the greatest missing persons – and perhaps murder – mystery in British history...