Triumphs Show 156: Fresh perspectives on the First World War
Teaching History feature: celebrating and sharing success
By Maria Osowiecki & Robin Francis, published 24th September 2014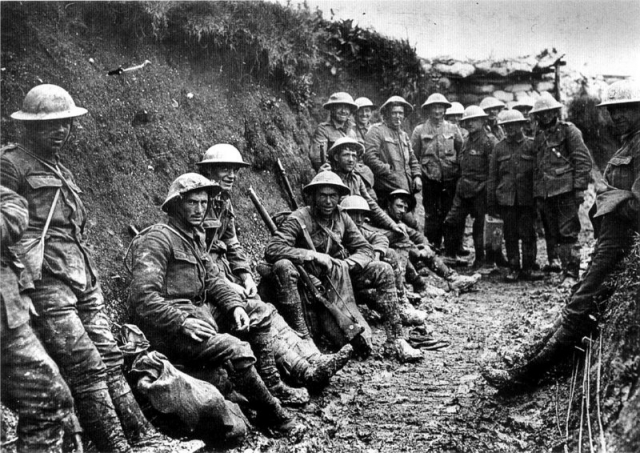 Taking students outside the classroom, inside the classroom
Year 9 think they know a lot about the First World War. After all, they read Michael Morpurgo's novel Private Peaceful in their English lessons all the way back in Year 7, they've seen Blackadder so many times they can recite it, and in the centenary year of the war's outbreak, they can hardly avoid it on television. But their view of the war remains frighteningly narrow. They need a fresh perspective...
18.00 hours on 13 November 2012. The school corridors are quiet, the lights are dimmed, the corridors devoid of human activity. Except, that is, in the humanities department where the sound of sawing, banging, dragging and the distinct scent of militaria fills the air...
08.40 hours the following morning and the humanities classrooms have been transformed: desks and chairs have disappeared, hessian sacking lines the walls and a temptingly tactile array of artefacts wait to be introduced to our students by a crack team of living history experts from the UK and Germany...