Out and about in Tamworth
Visits
By Trevor James, published 15th December 2015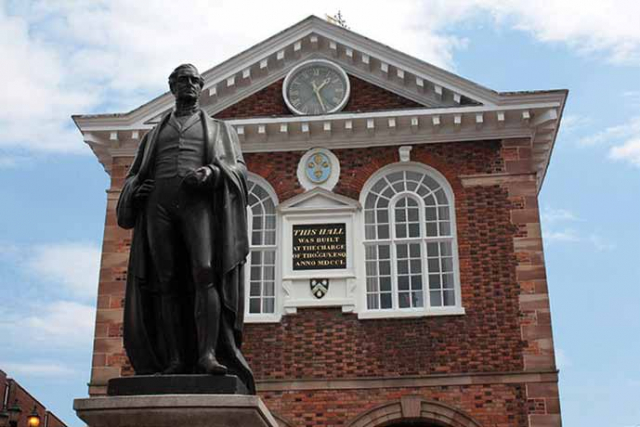 Tamworth's History
Trevor James introduces the wider context in which Tamworth's history has developed.
Modern-day visitors to Tamworth immediately observe its very extensive out-of-town shopping areas and industrial estates and then, in stark parallel, notice that the signage is welcoming them to the capital of historic Mercia. Investigating this conundrum is the enthralling challenge of this relatively small town.
With its ancient parish church and castle creating a distinctive sky-line and with its association with two critically important figures in philanthropic and political history, Tamworth's complex history invites further exploration. In its narrow streets, a further complexity will emerge because its historic Gungate and Aldergate reveal that, alongside its role as an Anglo-Saxon and Norman defensive position, it also experienced the cultural diversity of having been within the 'Danelaw' because the '-gate' street names are Danish in origin. Its place name is what is technically known as a backformation because it carries the meaning of a settlement on the River Tame. In other words the importance of the River Tame...