British organised youth and the First World War
Article
By John Springhall, published 16th November 2016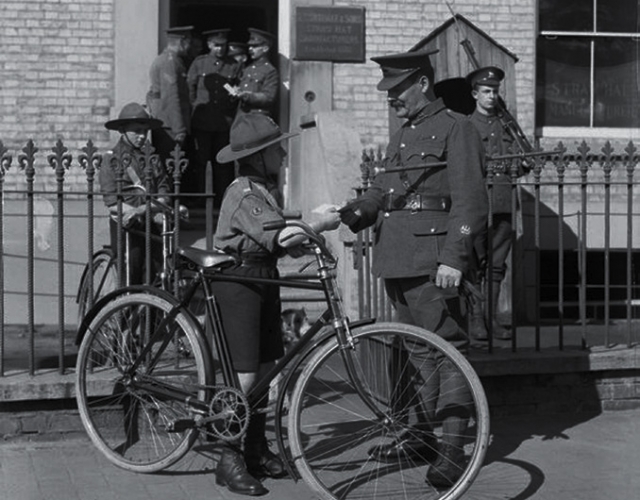 'Boys, be steady'
This posthumously published article by John Springhall was presented to us, with recommended illustrations, shortly before his death. I t reflects his interest in popular culture and how people lived their lives in quite a remarkable manner.
Adult-directed British uniformed youth movements played a significant but often overlooked role during the course of the First World War. This embraces not only those
who enlisted en masse, based on their collective identity as youth movement members before conscription was introduced, but also those too young to join up who willingly contributed to the domestic war effort. For critics of a creeping militarism in pre-war Edwardian society, this readiness to volunteer for some form of military service provided ample evidence of the concealed intentions behind movements like the Boy Scouts, Boys' Brigade and Church Lads' Brigade. The reality, as so often in history, was far more complex, as we shall see in regard to the Liberal government's pre-war attempt to absorb all of the uniformed youth movements into the state military system as cadets...