The ripple effect: reaching new readers
Historian article
By Philip Browne, published 17th April 2020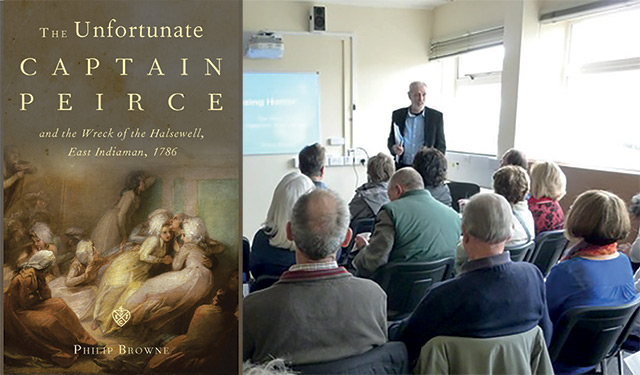 Philip Browne tells the story of his continuing journey with an eighteenth-century sea captain.
My book had been published and for the first time I held a copy in my hand. A warm sense of achievement and relief washed over me. My work was done. Now with a little encouragement from my publisher, public demand would do the rest. Or so I fondly imagined.
In 2016, Hobnob Press published my only book, The Unfortunate Captain Peirce and the Wreck of the Halsewell, 1786, an historical biography of an eighteenth-century sea captain. Over a long career in the service of the East India Company, he sailed to India seven times but on a freezing January night in 1786 his final voyage ended when his ship, the Halsewell, was wrecked on the coast of Dorset. In dramatic circumstances, Captain Peirce lost his ship, his fortune, his teenage daughters and his own life...