Black Death to global pandemic: London then and now
Historian article
By Christine Merie Fox, published 8th July 2020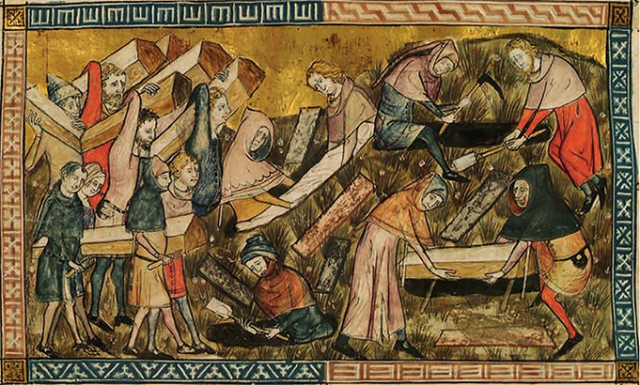 Christine Merie Fox compares the impact of the Black Death on fourteenth-century London with our present-day experience.
In 1347, a terrifying disease was carving a path from the East into Northern Africa and Europe. Its entry point into Europe was the south of Italy, via merchant ships from the Black Sea. The disease quickly spread north wiping out entire villages, and devastating cities and towns along its path. This indiscriminate disease took the lives of both men and women, young and old, rich and poor.
By September 1348, the Black Death had reached England, most likely via the small port of Melcombe in Dorset. Not long after, it had made its way to the thriving metropolis of London...