HA Branches in the South West
Branch details by region
Published: 15th August 2012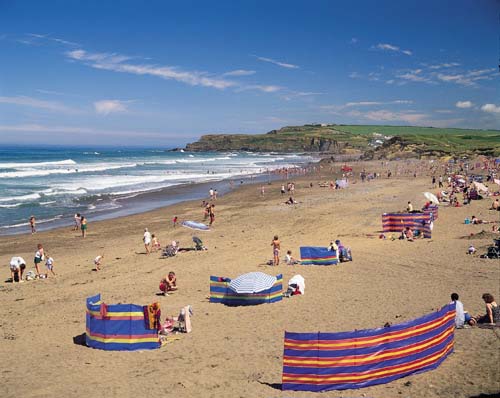 Bath Branch
All meetings will begin at 7.30 pm on the fourth Thursday of the month at the Friends Meeting House, York Street, Bath, BA1 1NG unless otherwise stated in the programme. For further details please contact Mike Short, Branch Secretary - Tel: 01225 812945 or Email: mikeshort20@btinternet.com
Bristol Branch
Bristol is a very historic and lively city which was a pioneer in the HA.
What do we do? Lectures and walks
Where? University of Bristol, usually in the Woodland Road Arts Complex but please check the programme on the website for up to date information
When? Usually Wednesday evenings and weekends
Who? Experts in their field
Topics? A huge variety - national, international and local history
How much? School students £1 per meeting, National HA members free. Branch members £15 a year or £3 @ meeting
Contact: Maryfeerick58@gmail.com
Follow the Bristol Branch via our website, Facebook page or on Twitter.
Bournemouth, Christchurch & Poole Branch
Joint meetings with the Bournemouth Natural Science Society on Saturday afternoons begin at 2.30pm. at 39 ChristchurchRoad, Bournemouth BH1 3NS. Monday evening lectures at the Hinton Firs Hotel, 9 Manor Road, Bournemouth BH1 3ET start at 7.30 p.m. start at 7.30pm. Admission prices at Monday lectures is £4 for non-members and £2.50 for students. Admission to Saturday afternoon lectures is free.
Exeter Branch
For further information about Exeter branch events, please see the branch website http://www.ha-exeter.org.uk/ or contact the Hon. Secretary, Dr Robert Guyver, Tel. 01392 491 898, email rguyver@btinternet.com. The Exeter Branch programme also gives details of open lectures offered by the University of Exeter Centre for Medieval Studies.
Gloucestershire Branch (Cheltenham & Gloucester)
Meetings normally begin at 7.30 p.m. The venue for Cheltenham meetings is the University of Gloucestershire's Park Campus, and Gloucester meetings are at the Oxtalls Campus of the University of Gloucestershire. Meetings are free for National HA members and members of the Branch, £3 for visitors. School and university students are welcome to attend free of charge. Branch membership costs £15 p.a., £12.50 for pensioners or unwaged.. For further details please contact the secretary, Robert Sutton,Tel: 01242 574889 or email r.sutton218@btinternet.com
Gloucestershire Branch Programme
Plymouth Branch
Meetings are open to all, and are free for national or local members of the HA, and for University of Plymouth staff & students. Visitor tickets £6, concessions £4.20. Local membership rates: Individual membership £8, Family membership £12, Student membership £4. The Plymouth Branch programme is run in collaboration with the History Department at the University of Plymouth. All meetings start at 7pm and are held in Theatre 2, Roland Levinsky Building, University of Plymouth. For more information, please contact the Secretary Alan H. Cousins, Tel. 01503 230 106, email a.cousins345@btinternet.com
Plymouth Branch website: http://www.ha-plymouth.org.uk/
Taunton Deane Branch
All meetings are held at Queens College, Taunton, at 7.30pm. Admission to meetings is free for members, visitors £2 (or £8 for all 6 meetings). For further information, please contact the Secretary, Mr Geoffrey Bisson, Tel 01823 353 749
Taunton Deane Branch Programme
West Wiltshire Branch
All meetings start at 7.30pm and are held in St. Thomas's Church Hall, York Buildings, Trowbridge, Wilts. BA14 8PT. Admission to meetings is free for branch and National HA members, £3 for visitors. Associate Membership of the branch is £15 per year. For further information please contact the Secretary Mrs. JD Ladd: Tel 01373 830 514, email honsec@sharpfrost.plus.com