HA Branches in the South East
Branch details by region
Published: 15th August 2012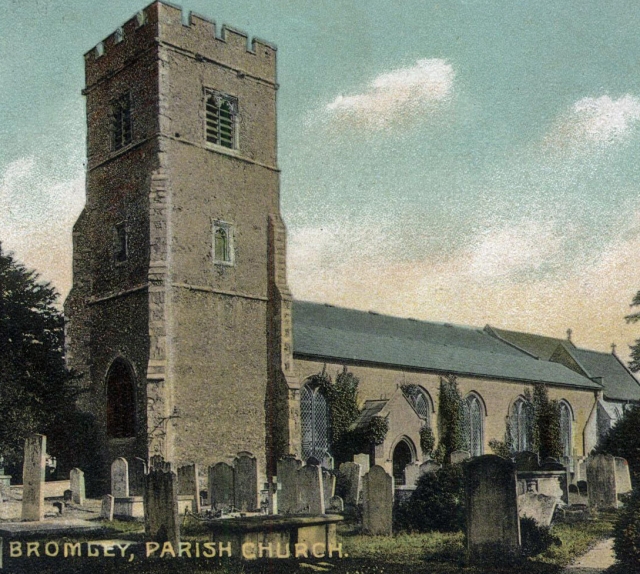 Beckenham & Bromley Branch
All meetings are held in Christ Church Hall Beckenham, Fairfield Road, off Beckenham High Street, on Thursdays at 8.00 p.m. unless otherwise stated in the programme. For more information and bookings, please contact the Branch please email: aj60@dial.pipex.com
Details of events will be found in the Branch's monthly bulletin, the Beckenham Historian, obtainable by post from the Editor, Mr John Wagstaff (tel 020 8777 7742) at £7.50 for ten consecutive issues.
Branch website: http://www.beckenham-historical-association.org/
Beckenham & Bromley Branch Programme
Buckinghamshire Branch
Meetings are held on Wednesdays at 8 pm in the Friends' Meeting House, Rickfords Hill, Aylesbury HP20 2RT (except where stated otherwise in the programme). Admission to meetings is free to National HA and Branch members.. Visitors and Students welcome: Admission £2. For further information, please email: t.bloxham@vam.ac.uk
Buckinghamshire Branch Programme
Canterbury Branch
Talks are open to the public and are free to HA members, associate members and students; others are asked to pay £3 towards expenses. Branch membership is £10 per year.
Chichester Branch
All meetings are at Friends' Meeting House, Priory Road, Chichester. Associate membership of the Chichester Branch is available at £12.00 per annum for one person (reduced to £6.00 for the partner of a full member of the Association) or £18.00 for two persons resident at the same address. Non-members may attend lectures for a charge of £3 per lecture. Free admission is also available to staff and students of colleges, schools and other institutions, wherever situated, which are corporate members of the Association.
Isle of Wight Branch
For all meetings, doors open at 7.05pm, start at 7.30pm and finish at approximately 9pm. Most are held in the Riverside Centre, Newport but please check the programme for variations in the venue.
Isle of Wight Branch Programme
Oxford Branch
A majority of our meetings are held in local schools or university buildings and cover a range of topics, often linked to A level syllabuses. Guests are welcome at all meetings other than the AGM, at a small charge. Schools wishing to bring groups of students to a meeting are asked to give advance notice and to pay £10 for the group. For further information please contact the branch Secretary Dr Vivienne Larminie at vivienne.larminie@history.ox.ac.uk
Portsmouth Branch
Meetings start at 7pm in Lecture Room 2.07 in Park Building, University of Portsmouth, King Henry I Street, Portsmouth. Admission is free to full members of the Historical Association, visitors £1 for individual lectures.
Associate membership £5 (October - June). For further information about Portsmouth Branch meetings, please contact the Branch Secretary, phil_aspey@hotmail.com.
Reading Branch
Meetings are held at Reading School, Erleigh Road, Reading, RG1 5LW at 7.30 pm unless otherwise stated in the programme. There is no fee to attend lectures for members or guests. Booking is unnecessary, all are welcome. For further information please contact Mr Chris Sexton sexton44@gmail.com
Richmond & Twickenham Branch
See London region
West Surrey Branch
All meetings start at 7.30pm. and are held in Guildford venues (until the end of 2018, at Guildford County School, Farnham Road, Guildford GU2 4LU, and from 2019 at St Nicolas' Hall, Bury Street, Guildford GU2 4AW, unless otherwise stated in the programme). Admission free to members and full time students, £3 for visitors. Associate Membership of the West Surrey Branch £12 p.a. For further information, please contact Rollo Crookshank, Branch Secretary, on 01252 319881 crookshank@starkmann.co.uk
Winchester Branch
Our meetings are held at 8pm in the Science Lecture Theatre, Peter Symonds College, Bereweeke Road, Winchester, SO22 6RX (unless otherwise stated in the programme). Lectures are free to members of the Historical Association, of the Winchester Branch and students & teachers at affiliated schools & colleges, but there will be a small charge for adult visitors. For more information, please contact the Secretary, Mrs Eleanor Yates, Tel:01962 852 594 Mobile: 07973 427 915 email: Eleanor.Yates@ntlworld.com