Distant voices, familiar echoes: exploiting the reosurces to which we all have access - from Essex, England to Masindi, Uganda!
Article
By Denise Thompson, published 19th July 2009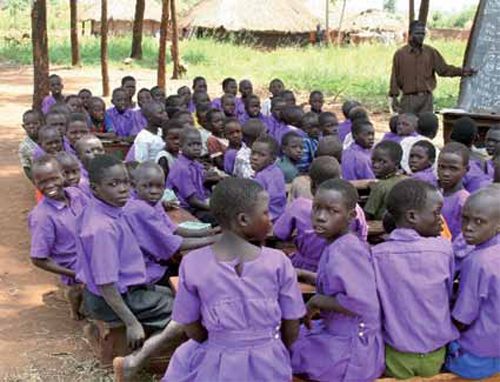 As an Advanced Skills Teacher, Denise Thompson has often been at the forefront of experimental developments. Five years ago, she reported on trials of an online discussion forum used to sharpen A level students' historical thinking. Two years later she shared her department's experiences as one of the first to pilot a shortened, two-year Key Stage 3. That pioneering spirit has been vital to her latest initiative: two years' work as an advisory teacher in Uganda. With no classroom access to the internet, and few other teaching materials on which to draw, she re-discovered the immense oral resources that skilled teachers themselves bring to the classroom.