70 years – 70 'things' that tell our story
HA project to mark the Queen's Platinum Jubilee
Published: 1st February 2022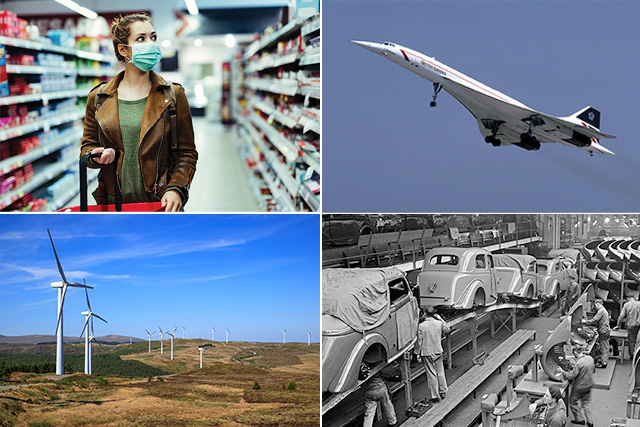 HA project to mark our patron the Queen's Platinum Jubilee
Would you nominate the laptop computer or the mobile phone? Is it an image of the Maze Prison or of a map of Berlin that you would include on your list as objects that tell the story of the last 70 years?
The Historical Association would like to put together a collection of 70 'things' that tell the story of the last 70 years: how the UK and the world have changed; how they have developed; how they have remained the same; the people who have left an impact; and the things that have led to changes or continuity. Each of the things needs to be able to be represented in one image.
It could be: a portrait of someone who is doing something, and that someone is the important 'thing' and their action had a significant impact during the last 70 years; a personal item that represents an event or idea; a specific piece of technology, rather than just a generic product; a place on a map; or just a 'thing'.
We are inviting members of the HA, school groups, historians and interested members of the public to send us their entries for what should be included in the '70 years – 70 things that tell our story' project.
The suggestions will be sifted and collated and then the final 70 items will be selected by a panel of historians and educators, chaired by respected historian and author Professor Anna Whitelock. The 70 things will be announced in July 2022.
Entries can be sent to the HA from 10 January to 30 April 2022.
We would like no more than five suggestions from any individual and no more than ten suggestions from an organised group, such as a class of students, an HA Branch or a u3a group.
Each suggestion of a thing must be provided with a rationale as to why it helps to tell the story of the last 70 years of history. The rationale should be no more than 250 words for each 'thing'.
All the entries must be accompanied by a contact name and information, in case we need to contact you about any details when we do the compilation.
There are no age restrictions as to who can provide suggestions.
Entries can be sent to enquiries@history.org.uk and must be clearly marked '70 things' project.
Resources for schools
Take a chance to create some history, not just learn about it
By taking part in the Historical Association's 70 things for 70 years project you and your school have a chance to create the list of what items help to illustrate the last 70 years.
Secondary schools
To get involved with the 70 things for 70 years project we have suggested some activities and questions that might help to get a discussion started or some research initiated. Students can be set the work in class or as homework. See downloadable PPT and Word doc linked below.
Primary schools
Resources for Primary schools will be added here very soon.