Exploring and Teaching Twentieth-Century History
A secondary education publication of the Historical Association
Published: 18th December 2019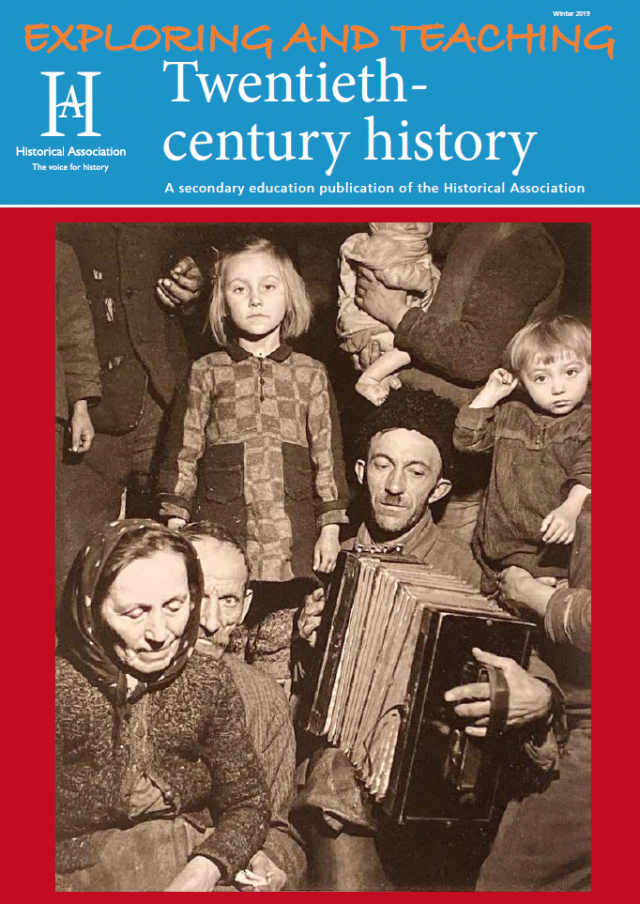 Exploring and Teaching 20th Century History
This resource is free to everyone. For access to our library of high-quality secondary history materials along with free or discounted CPD and membership of a thriving community of history teachers and subject leaders, join the Historical Association today

For a long time, history curricula on the 20th century prioritised the narrative of a slide from WWI to WWII and fascism. In reality the history of the 20th century is far more complicated and far more interesting... Read more
We hope that this collection (downloadable at the bottom of the page) can make a small contribution to the task of exploring and teaching 20th-century history.
The resource is divided into two main parts: the first on 'exploring' twentieth-century history, made up of articles by academic historians; and the second on 'teaching' history, made up of articles written primarily by teachers.
Section 1: Exploring twentieth-century history
4 Introduction – David Brydan and Jessica Reinisch ... Show full Section 1 contents
Section 2: Teaching twentieth-century history
72 Introduction – Ben Walsh ... Show full Section 2 contents
Links
We gratefully acknowledge the support of the Wellcome Trust whose Public Engagement grant helped fund our 2017 Teacher Fellowship Programme The Cold War in the Classroom.