'I feel if I say this in my essay it's not going to be as strong'
Article
Jim Carroll, last updated: 23rd June 2017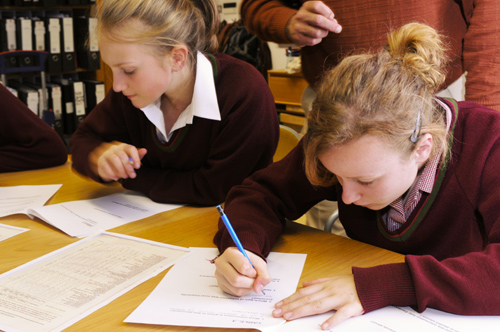 Multi-voicedness, 'oral rehearsal' and Year 13 students' written arguments
Jim Carroll was concerned that A-level textbooks failed to provide his students with a model of the multi-voicedness that characterises written history. In order to show his students that historians constantly engage in argument as they write, Carroll turned to academic scholarship for models of multi-voiced history. Carroll explains here how he used small-group debates to provide his students with the opportunity to rehearse multi-voiced arguments. He shows how this strengthened their written work and gave them a more sophisticated understanding of history as a discipline. On this basis, Carroll argues that the value of group-work is a function of the curricular and disciplinary purposes that it can fulfil in a given context.
Criticisms of 'group-work'
Judging by some history teachers' blogs and social media posts, 'group-work' – broadly defined – has had something of a bad press lately. The criticisms have been wide-ranging, but two critiques especially relevant to extended historical writing have emerged...
Download full article below - free to Historical Association Members
Article taken from Teaching History 167: Complicating Narratives