The Great Debate 2024
The HA's public speaking competition open to school years 10-13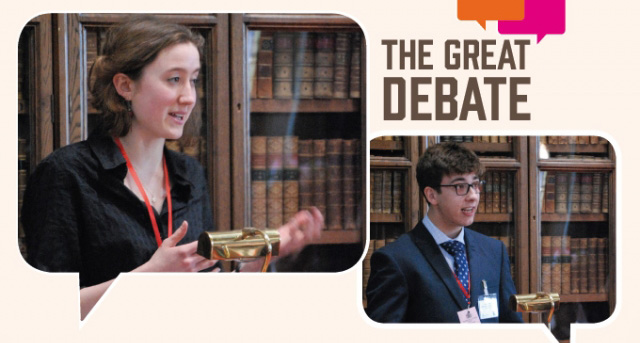 What is the Great Debate?
The Great Debate is a public speaking competition where students have five minutes to present their speech arguing their answer to the question.
The competition for the next academic year will start in the autumn term of 2023 and the question being asked is: Which historical place or person from your local area deserves greater recognition?
In this question we want you to explore the local history of your area or region in all of its diversity or singularity to identify a person or place that has contributed to the world that we live in today and should be better known.
They could be people who were once famous but are now forgotten, or were never famous because their social status, gender, religion or ethnicity meant that they or their actions were marginalised; it may be someone lesser known from your locality who went on to do great things in another country or vice versa. You might want to identify a building where once the great discussions of the land were held; a market town whose economic standing and importance has changed over the years; a dock that once sent and received goods and people from all over the world; the terraced house that became Britain's first mosque or a village green where a social reformer honed their political speeches.
Anything is possible, as long as it reflects the relationship between local history and any big picture or broad histories and where you can find evidence that the person or place the history is tied to really did exist.
The Great Debate is divided into regional heats that take place across the United Kingdom and the Republic of Ireland in the autumn, culminating in a Grand Final in March.
Why take part?
The competition is an ideal opportunity for students to gain valuable experience in speaking to an audience and developing their debating skills, confidence and self-esteem.
The winner and runners-up of the competition will receive a cash prize. All finalists will also receive free student membership of the Historical Association.
Find your local Heat
Please find your local heat below on the interactive map. We will be adding more heats to the map in September. If you cannot find a heat to attend please contact greatdebate@history.org.uk
To register for the competition contact the host of the heat you would like to attend to let them know you are interested.
Watch the 2023 winner for inspiration
If you have any questions take a look at our FAQ's or email greatdebate@history.org.uk