Young Historian Awards 2021 – Winners
Annual competition, HA and The Spirit of Normandy Trust
Published: 8th September 2021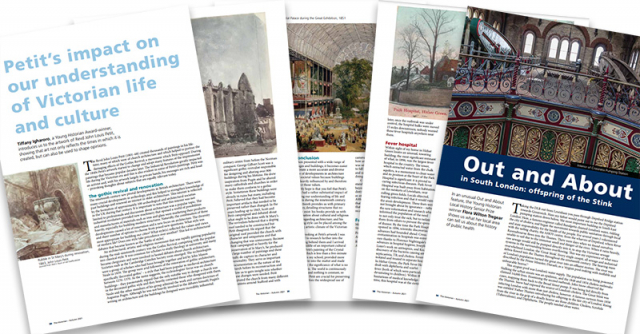 Each year the Historical Association partners with The Spirit of Normandy Trust to award young historians who have shown excellent knowledge and demonstrated historical argument around a subject associated with a series of themes. The competition is divided into age brackets and the entry at secondary level is by essay judged by a team of independent educators and experts. The entry at Primary level can be by school and group project.
Levels of entry for the Young Historian Awards this year are still on an upwards trajectory. In 2021 entries from 52 schools have been considered, including some from India, China and Canada.
Our insistence that we are not prescriptive about content in our various categories does attract comment but our plan has been to promote individuality and independence rather that insist on narrowly focused themes.
The rising quality of what is submitted continues to excite the judging panel. This year the highlights have included an essay on the Chindits, a discussion of the 1944 Peleliu Campaign and an extended comparison of the Germany of Hitler with the East German regime of Honecker and Ulbricht, along with a number of school history magazines which display the extraordinary range of interests that teenage historians are exploring. The winning Petit essay is being edited for inclusion in a future edition of The Historian.
Generous sponsorship from the Spirit of Normandy Trust has been supplemented by funding from the Revd Petit Society and this year we have received grants from the Nuneaton and Mid-Trent and Mercia Branches of the Historical Association, and this has been supplemented by income from lecture fees and personal donations.
2021 winners
We are pleased to announce that this year's winners are:
Spirit of Normandy Trust Senior
Arthur Broadbent, Queen Elizabeth Grammar School, Wakefield
Spirit of Normandy Trust Key Stage 3
James Maddison, Queen Elizabeth Grammar School, Wakefield
Spirit of Normandy Trust Primary
Sherwood Primary School, Mitcham
World War One
Georgie Middlemiss, Putney High School
Chloe Thomas, Radyr Comprehensive School, Cardiff
Local History – Primary
Jessica Williams, St Benedict's RC Primary School, Ealing
Local History – Key Stage 3
Luke Crowe, Ramsey Grammar School, Isle of Man
Local History – Post-16
Flora Tregear, St Olave's Grammar School, Orpington
Modern World Studies – GCSE level
Ollie Lycett, Hampton School, Middlesex
Jessica Moore, Mayflower High School, Billericay, Essex
Libby Kingston, Truro High School for Girls, Cornwall
John Louis Petit Award
Tiffany Igharoro, Sydenham High School
Best School History Magazine
St Albans School
Oakhill School, Whalley,
Lancashire Bolton School: Boys' Division